TikTok, a short-form mobile video app from China, has seen a meteoric rise since 2018. Over 1.1B users have installed TikTok globally. In 1Q 2019,  TokTok was the third most installed app in the world, just behind WhatsApp and Messenger.
As affordable smartphones coupled with low data prices break boundaries for Indians everywhere, TikTok and similar platforms, find favour. Take, for instance, the fact that TikTok had 88.6M new users downloading the app this year in India alone.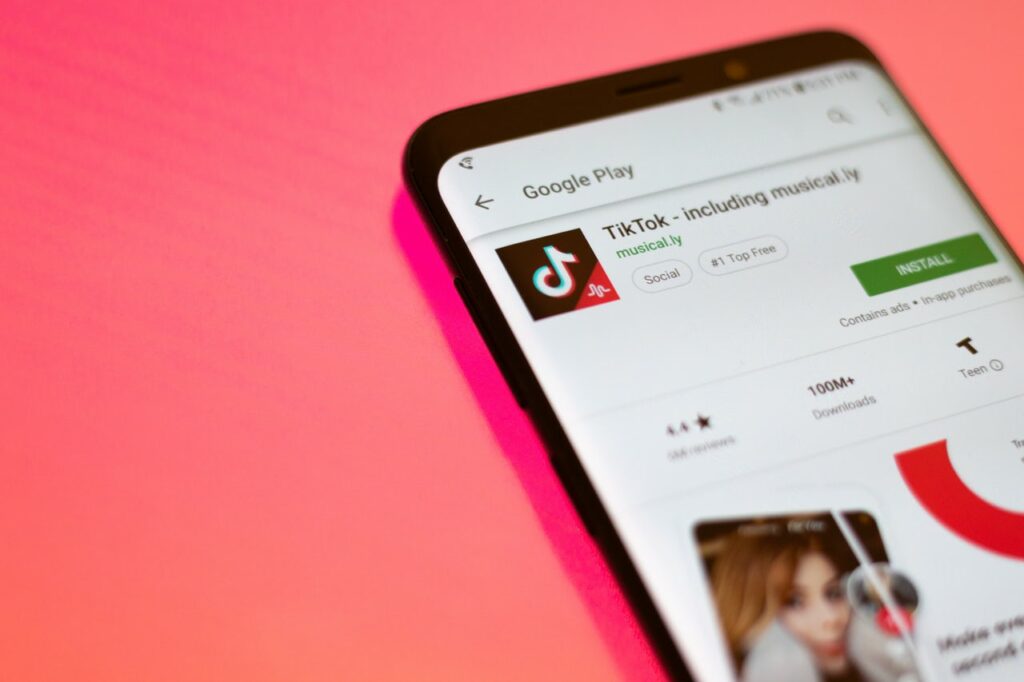 Why is the TikTok success so fascinating, and important?
TikTok is an AI-centric app, wherein AI *is* the product. The success of TikTok signals the shift for AI from a discovery to mainstream adoption phase in consumer apps. On TikTok, it's the AI algorithms that enable content curation (think, hundreds of unique videos daily per user),and personalized AI recommendations.
What is TikTok?
For the uninitiated, TikTok displays user-created videos that often contain people dancing, lip-syncing songs, creating memes, among other content.  On TikTok, users can create short videos of up to 15 seconds and short looping videos of up to a minute long. Its looping video feature is very much akin to Twitter's video-sharing app, Vine, that closed in 2017.
TikTok was merged with Musical.ly, a social network initially built around lip-syncing and dancing. TikTok is owned by Bytedance, a company founded in 2012 by Zhang Yiming in Beijing. Zhang is a visionary who saw an opportunity "to combine the power of artificial intelligence with the growth of mobile internet to revolutionize the way people consume and receive information." In fact, Bytedance bills itself to be "one of the first companies to launch mobile-first products powered by machine learning technology." It was recently valued at >$75B.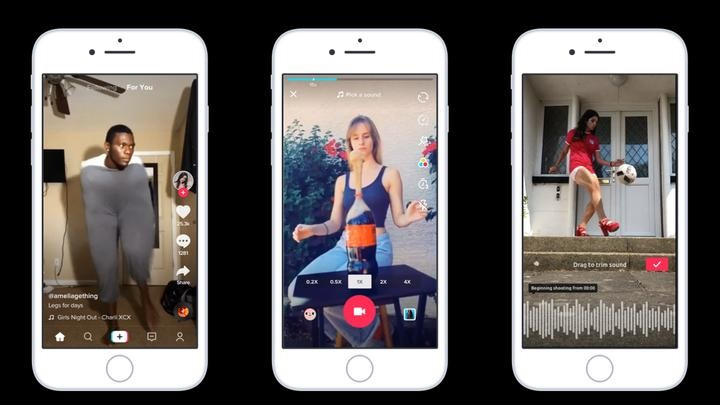 Where does AI come in?
By deploying AI, TikTok personalizes the user's  recommendation engine in the For You content feed.  AI also finds itself in facial recognition as well as in the filters. While video clips play continuously,  users have the option to swipe up if they want to skip ahead. They can also comment or like the content by double-tapping it or hitting the heart button.
While other platforms show self-created and self-directed content feeds, TikTok relies entirely on AI to tailor content to its users, via algorithms that observe and infer. The AI algorithms on TikTok learn from the user preferences, whether it be a 'like' or 'follow', or from a 'swipe away' or 'press down', and decide on which new videos to show its users.
Unlike TikTok, other platforms, such as Netflix, Instagram, YouTube depend on AI as a tool, and have recommendation algorithms showcasing a new 'bouquet' of recommendations for users. Take, for example, Instagram's explore feed. Or, Netflix's video content listing. On these platforms, the algorithms decipher user's intent, on the basis of whether a user clicks on a content or not, to offer more personalized content. If one did not click a thumbnail, it does not mean they did not like it.
On the other hand, TikTok does not present recommendations. Its  AI algorithms learn directly from user's watching preferences, and completely controls what users should see. Such an AI-centric approach by TikTok helps its users discover content more organically, without explicitly searching for it.
From the moment one opens the TikTok app, it constantly learns from user engagement and behaviour, and the algorithms then deliver on 'more of that content'.
In Conclusion
TikTok signifies the future of consumer apps, where AI drives and delivers exceptional consumer experience. Unlike other social platforms that focus on friend and family networks, TikTok turns the very core premise of 'social' on its head, by explicitly embracing and influencing control on its network.
Such AI-centric consumer apps can be applied across user contexts, from ecommerce to recruiting, from music to travel, from simplifying dating to reading news.
What remains to be seen is how and what will AI solve next?