Earlier this week, SK Telecom, South Korean wireless telecommunications operator, announced that it has secured the widest 5G network coverage in Korea. The company built a total of 34,000 5G base stations across South Korea. SK Telecom's 5G roll-out will cover Seoul rolled out its 5G network in data traffic-concentrated areas, including main areas of 85 cities nationwide. More widespread 5G access is anticipated in the second half of 2019.
With the development and application of 4G-5G dual connectivity technology, SK Telecom's 5G network supports up to 2.7Gbps data transmission speed, which makes it ideal for streaming and downloading ultra-large volume VR and UHD content.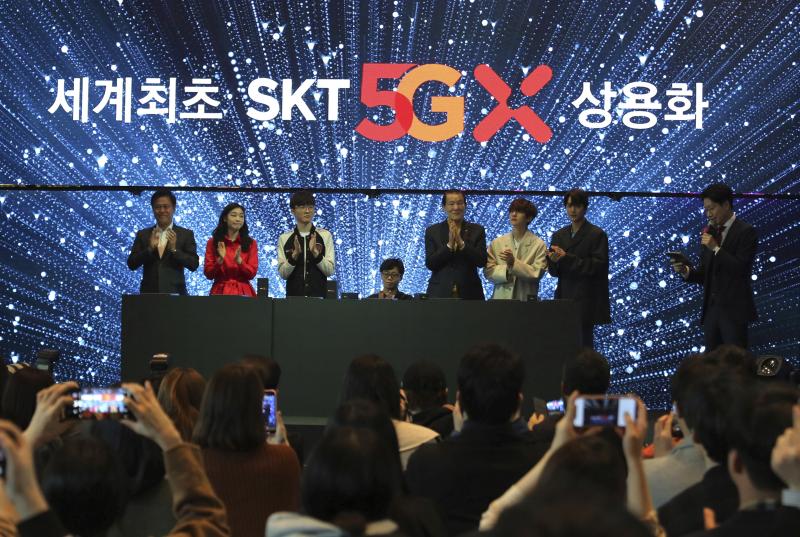 5G Tier Plans
SK Telecom also announced several different price plans for its 5G service.
The base plan, 'Slim' offers 8GB of data (1MBPS speed after data cap) at about USD $48 per month
 '5GX Standard', the next tier, provides 150GB of data (5MBPS after data cap) at about USD $66 per month.
'5GX Prime' includes 200GB data at roughly USD $78 per month
'5GX Platinum' brings 300GB data at about USD $109 per month
As per SK Telecom, early subscribers will get unlimited data until end of December 2019. In addition, the company claimed that its 5G plans offer the same amount of 5G data at lower prices like the 4G.
5G Use Cases: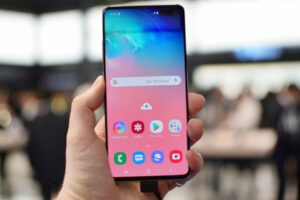 With respect to 5G use cases, SK Telecom showcased Samsung's new 5G-capable Galaxy S10 smartphone.
Strong Focus on Secure 5G Networks
Backing its 5G network is a strong layer of security, via SK Telecom's Quantum Cryptography technology, to prevent hacking. The company applied Quantum Random Number Generator (QRNG) technology to its 5G subscriber authentication center.
Emphasis on 5G Services: AR, VR and MR
SK Telecom followed up on its 5G launch, with an array of 5G services, including rich content. For instance, the company secured around 8,000 different content in diverse areas including game, ultra-high definition (UHD), augmented reality (AR), virtual reality (VR) and communications.
SK Telecom and Riot Games
The company collaborated with Riot Games to create VR and AR versions of League of Legends(LoL) Champions Korea, the most-watched esports game in Korea, and begin broadcasting the games exclusively from the first half of 2019.
SK Telecom and Magic Leap
SK Telecom built on its partnership with Magic Leap, with a series of Magic Leap One demo stations at five of its flagship stores across South Korea anticipated to open later this year. The spatial computing demo stations will be inside SK Telecom's "5GX Premium Experience Zone" in each store. It will enable consumers to try the device by playing Rovio's Angry Birds FPS: First Person Slingshot.
Oksusu: OTT Video Service
The company has also launched the 'SKT 5GX' section within its OTT video service 'oksusu' to offer a rich variety of media contents that can be experienced via 5G. 'SKT 5GX' consists of three different menus namely 'VR', '5G MAX' and 'UHD'.
Virtual Reality
The VR menu provides diverse VR content related to idol stars, sports games and movies. It exclusively offers a wide variety of K-pop VR content to provide K-pop fans with an immersive VR experience to feel as if their favorite idol star is standing right in front of them. It also features one-on-one VR fitness and golf lessons; VR tour of famous art galleries of both home and abroad; and a 360-degree VR trip of twenty different cities in the world including Rome and New York.
In Conclusion
Rolling out the first 5G network is a critical first step in asserting South Korea's 5G leadership. Beyond national pride, it is about showcasing SK Telecom's capabilities, and getting recognition gobally. It is about getting an array of stakeholders (investors, regulators, consumers and media) excited about 5G networks and services.
Yes, it is a sanguine moment to cheer and applaud. Yet, it is also a moment to pause and reflect. The roll-out of the 5G networks and services by SK Telecom is the first in a series of steps towards mainstream maturity and adoption of 5G worldwide.
SK Telecom has showcased an impressive success with its 5G roll-out and its emphasis on rich 5G content, especially in autgmented reality, virtual reality and mixed reality. By working with an array of content partners, SK Telecom has brought forth to the consumer, a rich 5G experience.
On the verge of 5G, the sense of excitement is palpable and real.
5G is here.