The 1990s were seminal for India. India broke its shackles and moved ahead with liberalization. Overnight, India transformed from a seller's market to a buyer's market. Consumers became more aware, more aspirational, and demanded quality and value. Encouraged by the Government's liberal policy regime, players, such as Samsung came into India. Samsung recently completed 25 years in India.
Over the past many years, Samsung has kept pace with the changing consumer aspirations, and become closely entwined with consumer lives with an enduring brand equity. In 1996, Samsung established its first manufacturing facility in Noida and R&D centre in Bengaluru. While the competition intensified, and new market entrants upped the ante, Samsung continued to drive its India story forward – with a strong focus on fostering India-centric R&D, design and manufacturing capabilities. In 2018, Samsung inaugurated the world's largest mobile manufacturing plants in Noida, aligning with PM Modi's vision and clarion call to position India as a global manufacturing hub.
In the aftermath of the pandemic, India's tryst with its digital destiny got accelerated. Technology is now rapidly fostering digital inclusion, and surmounting digital divide. As we look at 5G and AI to define our nascent digital future, there's much work to be done. It is encouraging to see Samsung commit to India, and dovetail its brand strategy in India with India's digital future.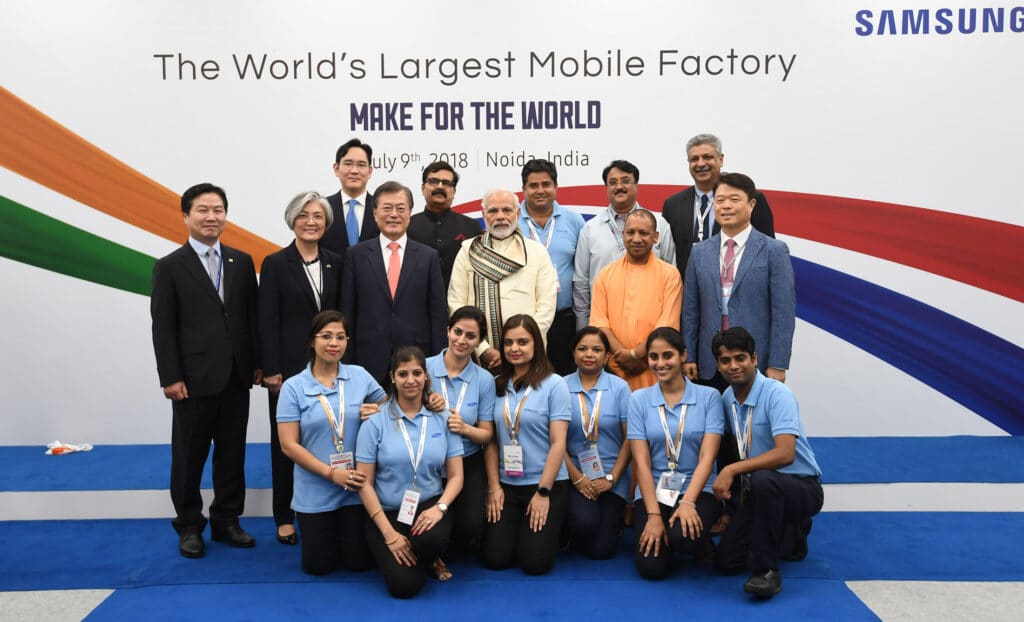 As a pioneer in 5G, Samsung is working with various partners in India to help lead network evolution for 5G. Going forward, Samsung's R&D centres in India are seeking to foster collaborative innovation frameworks, building closer linkages with start-ups and academia. In doing so, Samsung is enabling and furthering the ecosystem capabilities. Alongside, Samsung's R&D efforts around 5G, IoT and AI continue ahead.
What excites me about Samsung's R&D ecosystem play and initiatives in India is that it will foster and further greater innovation and intellectual property creation in India in advanced technologies, by harnessing India's scientific talent.
The consumer market in India is not homogenous. It comprises of consumers with different aspirations, wants and needs. To Samsung's credit, its horizontal ecosystem play in smartphones and smart TVs, for instance, has been able to meet consumer needs. Across price points, Samsung has debuted new offerings tailored to specific consumer niches. Whether it be the lifestyle innovations around TV, or work-from-anywhere innovations around its smartphone devices, Samsung has been agile in its DNA.
From a consumer product perspective, Samsung has been betting big on radical innovations, eschewing incremental innovations. For instance, by harnessing advances in foldable display technologies,  Samsung has made progress with its foldable smartphone play. As an early mover, Samsung did face some hiccups. However, Samsung ensured transparency, and forged ahead with the second and third generation of the foldable form factor. The Samsung Galaxy Fold today, for instance, posits a bold vision for the next generation of smartphone innovation.
Samsung's past 25 years have been exciting in India. I am excited about Samsung's future play in India, and especially, how the brand weaves itself with changing consumer aspirations, and more importantly, a nation on the move in the post-pandemic era.