While 'super apps' are where the conversation is currently centered, I believe the focus should instead be on 'super tech ecosystems'.
A case in point: Jio.
The tech stack at Jio, via a series of acquisitions and investments, now includes a conversational Artificial Intelligence (AI) layer, a vernacular voice tech layer, a logistics layer, as well as an AI-based education layer, amongst others.
The ubiquitousness of Jio devices puts it in a powerful position, to connect its vast ecosystem of its users with a multi-layered fabric, offering a rich array of services, with powerful, disruptive pricing.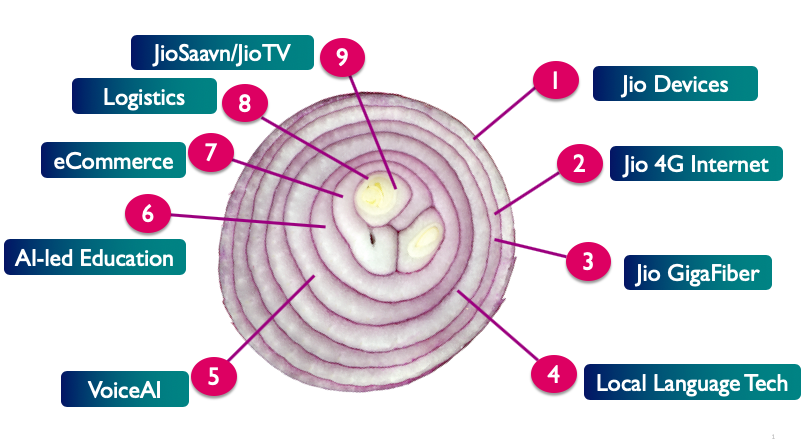 Take, for instance, Jio's edtech play.
Jio acquired a 73% stake in Embibe in 2018, and has since then, pumped >$78Mn to beef-up Embibe's edtech offering.
Embibe is anticipated to debut in early 2022, at as low a price as INR 500 per child per year to schools, where the average is typically INR 3,000- INR 4,000. It will go-up against incumbents such as Byjus.
This is the classic Jio playbook, disrupting markets with a strong value proposition and aggressive pricing. In doing so, it is pushing out market incumbents and any potential new entrants from the fray.
And, this is the same playbook that Jio is pushing across all other market verticals and industries.
So, in essence, a super tech ecosystem works better compared to super apps, when it comes to establishing market leadership.