Apple's play across services software and hardware is refreshing. From the announcements at the Apple Special Event, there is a clear shift in Apple's positioning. Apple has flipped the entire value proposition: Apple *now* offers an exciting ecosystem, and the devices are mere conduits to access them. This is different from the earlier stance of services just adding some value to devices.
With more tighter integration between hardware, software and service, the unmistakable highlight of the Apple Special Event was the slow and steady transition to content and services, with the hardware remaining a key pivot. Thus far, Apple's successes have been tied to its iPhones. Not, anymore.
The Apple Special Event underlined Apple's intent of driving, and delivering meaningful value propositions to its vast installed user base as well as potential customers. In pushing its services play, Apple has also enticed new users to switch over to its devices. As a platform player, Apple has been successful in iterating and innovating within its vast ecosphere, without mulling about cross-pollination with the likes of Android and Chrome. Will that change in the future remains to be seen.
Here are the section-specific deep-dives, in case you wish to jump right in:
The Apple Arcade will be available on the App Store offering an all-new way to enjoy games without limits. With a subscription to Apple Arcade for $4.99 per month, users get unlimited access to the entire catalog of over 100 new, exclusive games, all playable across Apple device family.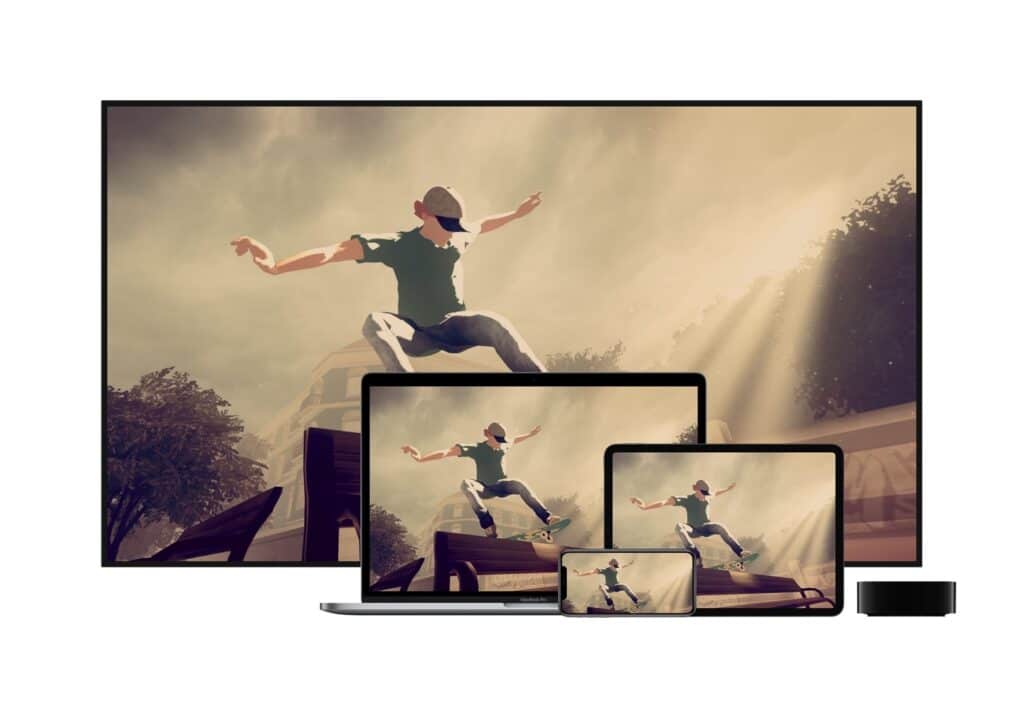 Apple Arcade is launching with a one-month free trial and users will not find the games on any other mobile platform or subscription service. Apple Arcade games can all be played offline and a single subscription includes access for up to six family members with Family Sharing. The catalog will exceed 100 games in the coming weeks as new titles are introduced, with more games to come every month.
Analyst Take: More than the features, the titles and cross platform availability, the Apple Arcade looks like a potential winner with its $4.99 per month price point with access to six family members. When one were to think of premium Apple users, it would be a given that they would embrace the Arcade wholeheartedly for its value proposition.
If Apple were to go beyond its ecosystem, and were to dip into Android and Windows ecosystem with support for such cross-platform devices, Apple Arcade would have achieved more success and stickiness.
At the Apple Special Event , Apple announced Apple TV+, the first all-original video subscription slated to launch on November 1, 2019 in over 100 countries and regions. Apple TV+ will offer original programming, including movies, and documentaries,  including "The Morning Show," "See," "For All Mankind" and "The Elephant Queen." The service will be available on the Apple TV app on Apple devices, including iPhone, iPad, iPod, Mac, Apple TV, and other platforms, as well as online at https://tv.apple.com. The monthly pricing for Apple TV+ is for $4.99 with a seven-day free trial, and upto six members sharing one Apple TV+ subscription. In addition,  a free annual subscription to Apple TV+ is available for those buying new devices.
Analyst Take: With the Apple TV+, Apple has made a clear intent in its push towards offering interesting value propositions to its user base. With its aggressive pricing for the subscription, and bundling free annual subscription with its devices, Apple has shown positive intent in ramping-up its services revenue.
It needs one solid hit in its catalog, and by the looks of the Jason Momoa starrer,  'See', it may well hit gold. While taking the competition head-on, Apple's current focus is unmistakably on building a sizable subscriber base and, drive revenues for both services as well as hardware.  Make no mistake, the Apple TV+ not only takes on the competition head on, its bundled subscription will also potentially contribute as a pivot to increasing iPhone and iPad sales. While the web access to Apple TV+ is great, it would have been brilliant had Apple put out an android app to ramp up uptake swiftly.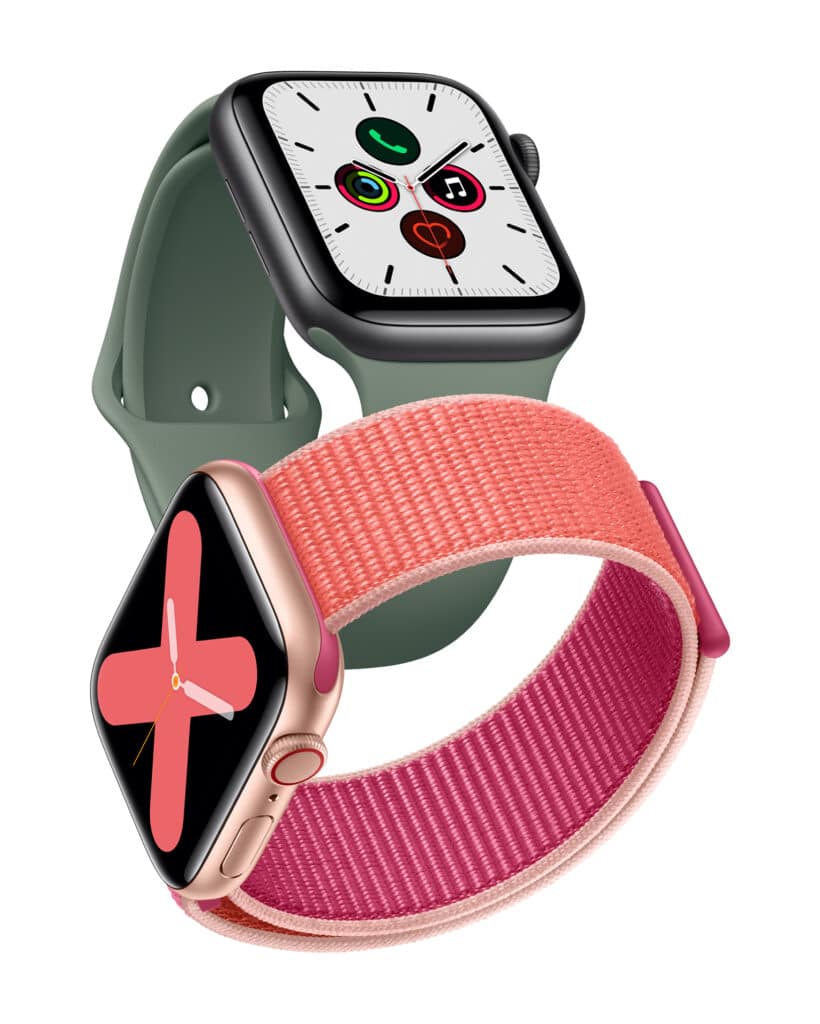 Apple announced Apple Watch Series 5, debuting an Always-On Retina display. The new Apple Watch comes with international emergency calling allowing customers to call emergency services directly from Apple Watch in over 150 countries, even without iPhone nearby. Apple Watch Series 5 is available in a wider range of materials, including aluminum, stainless steel, ceramic and an all-new titanium.
Additional health and fitness features come with watchOS 6, including the new Cycle Tracking app, which gives customers the ability to log important information related to their menstrual cycles, and see predicted timing for their next period and fertile windows using the convenience of Apple Watch.
Analyst Take: The Apple Watch posits a breakthrough opportunity for Apple beyond the iPhones and services. From a future strategy perspective, the deep-dive Apple is undertaking into positioning the Watch firmly in healthcare and wellness is interesting. Privacy issues aside, the rich medical datasets that Apple will generate would be quite useful for the research fraternity.
More than the Series 5, it is the price drop to $199 on the Series 3 that will get new buyers to embrace the Apple Watch. It is a classic Apple play of pushing further sales through older generation devices.
The new seventh-generation iPad comes with more screen area and support for the full-sized Smart Keyboard to its most popular and most affordable iPad. Starting at just $329, the upgraded iPad comes with iPadOS, making multitasking easier, and features a stunning 10.2-inch Retina display and the latest innovations including Apple Pencil support, the fast A10 Fusion chip, advanced cameras and sensors, and all-day battery life. The new iPad comes in silver, space gray and gold finishes in 32GB and 128GB configurations.
Analyst Take: While it is interesting to see Apple embracing, and pushing multitasking features with iOS13, the iPad will still find it a tough sailing, while competing with the likes of Chromebooks, or Windows-based notebooks. When one factors in pricing for the pencil, keyboard case or the extra storage, it pushes the pricing beyond affordable, and will be tough to justify for a limited line-up of use cases.
iPhone 11 introduces a powerful dual-camera system, including a new Ultra Wide and Wide cameras, that offer an intuitive camera experience with the highest quality video in a smartphone and Night mode for photos. iPhone 11 is powered by the A13 Bionic chip to perform the most demanding tasks. iPhone 11 comes in six new gorgeous colors.
The iPhone 11 Pro and iPhone 11 Pro Max come with Super Retina XDR display, and backed by the powerful Apple-designed A13 Bionic chip, heralding improvements in battery life. A new triple-camera system with an Ultra Wide, Wide and Telephoto camera, brings forth significant improvement to low-light photography and in shooting high quality action videos.
Analyst Take:  The new iPhones are priced aggressively, with the iPhone 11 base model priced 16% lower than the previous generation, iPhone XR at debut. The entry-level Apple iPhone 11 underlines Apple acknowledging the consumer pushback towards high prices of recent iPhones. On the back of the iPhone XR success, Apple will focus on gaining market share with the Apple iPhone 11.
The Apple iPhone XR, from contributing a mere 4% share of the overall iPhone portfolio in Q1 2019, saw a significant jump in Q2 2019, on the back of price cuts, led to a surge with its contribution touching 56%. It was the best-selling model in Q2 2019 for Apple. In July 2019, the iPhone XR shipments have seen a further spike contributing to 28% of the overall Apple shipments in India.
In Conclusion
When it comes to services, the clear takeaway from Apple Special Event is that there is a serious intent in Apple with emphasis on original programming. In addition, doubling down with attractive value propositions to its installed user base, makes it clear that Apple is listening to its customers.
On the hardware front, the next iPhone upgrade in 2020 would be the big wave. The lack of 5G in the 2019 line-up was a given.
The Apple Watch was a key showstopper at the Apple Special Event, and its Series 5 will attract new buyers, while the Series 3 will drive volumes.