Reliance Jio is reportedly planning to acquire Haptik, India's homegrown Conversational AI platforms, in a deal worth >US $29M.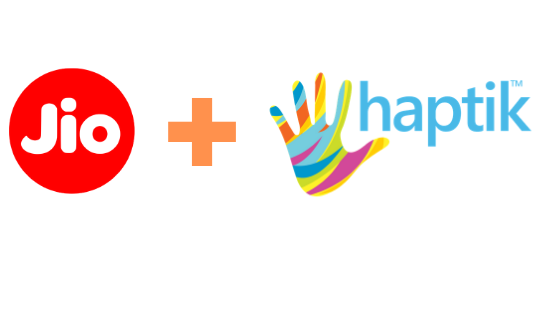 What does the Haptik acquisition portend for Reliance?
How does this acquisition sit within the string of recent acquisitions by the company?
What does Reliance's moves imply for India's e-commerce future?
First, the backstory.
Haptik was founded in 2013,  by Aakrit Vaish (Chief Executive Officer) and Swapan Rajdev (Chief Technology Officer), with a focus on mobile messaging. With the emergence of ConversationalAI, it was but natural for Haptik to build AI-powered chatbots for web and mobile apps.  Today, Haptik reaches 30 million devices monthly, and has processed over a billion messages so far.  Haptik has built over 100 chatbots for key consumer touch points such as support, feedback, engagement, as well as lead generation, in market segments, including e-commerce and utilities.
Haptik has a technology bone powered by a mix of Artificial Intelligence (AI), Natural Language Processing (NLP) and Machine Learning (ML). The Bengaluru-headquartered company has over 150 employees, and boasts of an impressive client roster, that includes P&G, Cadbury, Coca-Cola, Samsung, Viacom18, Amazon Web Services, KFC, Future Group, among others.
Reliance's Strategic Move
Haptik joins a slew of recent acquisitions by Reliance that includes language technology services startup,  Reverie Technologies; hyperlocal logistics company, Grab; citizen centric software solutions startup, EasyGov; Bengaluru-based software simulation services startup, SankhyaSutra Labs; and 'reportedly' in advanced talks with O2O fashion e-commerce platform, Fynd.
For Reliance, these acquisitions are a critical pivot to dominating a future in India's e-commerce and digital spheres,  with a strong bet on AI and ML product-centric startups.
The string of recent acquisitions by Reliance have a seamless thread, running across music, local language to logistics, among others.
The O2O Play: For Indians Everywhere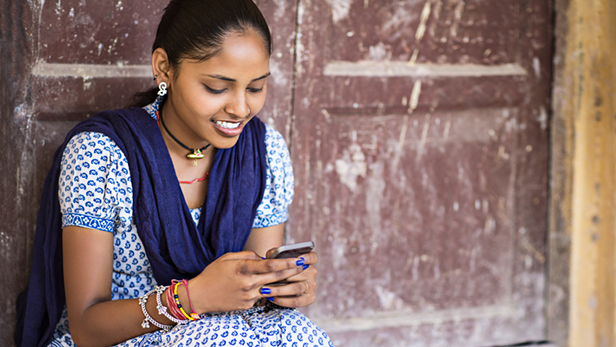 Reliance has, in the past, been vocal about its e-commerce ambitions. It maybe looking at potentially creating a O2O e-commerce model,  that brings together its offline reach of small, independent retailers across India, with the online reach of Reliance Jio, RIL's online platform. Boosting this e-commerce platform would be the >5000 Jio Stores spread across India, that could act as collection and delivery arms.
How would such a e-commerce platform fare? How would it differentiate from those that already dominate the India landscape?
Remember, India has, in the recent past, seen an aggressive growth in mobiles, and especially smart feature phones. Reliance Jio's technology disruption has empowered Indians everywhere, making mobiles and data consumption more affordable for everyone, everywhere.
However, while mobile penetration is on the rise, the English-only input, and lack of local language user interface on mobiles has been a critical obstacle for non-voice services adoption by Indians.
Technology Backbone: AI and ML
This is where the strong technology platform augurs well for Reliance. The recent acquisitions point to a future where Reliance adopts bespoke strategies to cater to specific consumer personas and demographics.
By embracing VoiceAI and using AI and ML, Reliance is breaking boundaries for Indians everywhere to transact, buy or sell online with ease.
Imagine the possibilities, wherein Haptik empowers consumers everywhere to buy or sell using their voice.  And, now imagine, the power Reliance unleashes, when it leverages the local language voice technology stack from Reverie.
Whether it be the urban millennial or a farmer in rural India, they can all transact online using voice, and in their own language.