As a once-in-a-lifetime pandemic swept across the globe, it heralded a period of accelerated transformational change everywhere. Amidst all the uncertainty and ambiguity, in an everything-from-home context with ever-increasing blurry lines between work, learn and unwind, audio has found its moment.
It is not all about listening to music only. Across my tech savvy social circles, especially the ones with the Apple iPhones, the audio-only app, Clubhouse is the rage. Elsewhere, I found my loved ones hooked to audio, especially audiobooks, or listening to podcasts – cutting across genres.
We are surrounded by screens. After months of ever-increasing screen time for remote work, endless conference calls, or binge-watching popular streaming apps, consumers are seeking to overcome their screen fatigue. Listening to audio posits a great experience, is convenient, allows one to multi-task, and provides a good break from watching videos or images, or for that matter, reading text. That said, the shift towards audio did not happen suddenly, but rather, over a period of time.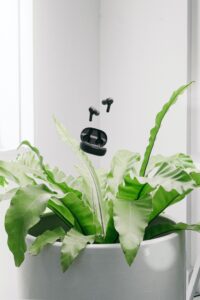 Much prior to the pandemic, the first shift towards audio took place. It was driven by podcasting. Podcasts became part of the social fabric, especially amongst the youth. It started off as a one-way communication. The second wave of audio revolution was driven by the rise of music streaming platforms and voice assistants. A year of staying-at-home has led to increased usage and surge in adoption of voice assistants. Amidst the pandemic, the third wave of audio renaissance is underway. The move towards real-time audio-only apps, such as Clubhouse, is increasingly driven by consumer yearning for social connections and conversations. No wonder then that across social networks, ranging from Twitter to Facebook, and even Linkedin, there is a scramble to debut social audio features.
Amidst the pandemic, some of our recent consumer insights have pointed to increased consumer awareness around audio. For instance, three in every seven consumers are now attuned to issues such as distorted audio, audio being soft or too loud. Digital natives increasingly seek immersive audio experiences, while digital laggards are satisfied with voice and dialogue clarity.
In the neo normal, consumers have started prioritizing quality audio as a key smartphone purchase factor, alongside camera and battery innovations.
Across the board, technological innovations – both hardware and software, are accelerating and enabling great audio quality anytime, everywhere in our homes. Consider smartphones. Smart speakers. Or, earbuds for that matter.
So, all said, how does the future sound?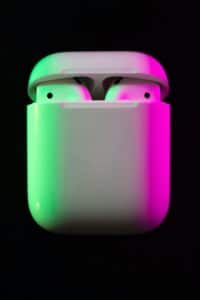 Over the short- to long-term, social audio will continue to gain in currency as the pandemic restrictions persist. That said, it is key to build inclusive design and address accessibility, enabling listeners with hearing or visual impairments to interact with an audio-only content.
As vaccinations increase, and we are in more effective control of the pandemic, we may potentially see a return to a better normal. This will be a time when humans will seek to travel on work or vacation. Social audio may take a backseat at this stage.
While visual mediums may not secede their supremacy, audio will gain in currency. Whether it be working, learning, running, cooking, gardening, or gaming – the primary mode will be listening to high-quality audio.
The future of audio is brighter, or rather infinitely better, than ever before.