Apple's Worldwide Developers Conference (WWDC 2022) is fast approaching. It is taking place from June 6 to 10, 2022. There have been strong rumours around Apple's new AR/VR headset with 'RealityOS' making its debut. Though these rumours have come before, it is likely that we may see some action at the WWDC 2022.
This article takes a look at Apple's XR play.
Strong Core Technologies, underpinned by patents
Apple has built a strong patent portolio around XR, including 300+ key XR patents, as well as two recent US patents around a potential head-mounted display and its charging system.
Start-up Acquisitions
Through an array of start-up acquisitions, Apple has bolstered its potential XR play. Some of these include:
2013
Apple acquired PrimeSense, an Israeli-based pioneer in 3D sensor technology.
2015
Apple acquired Metaio, an augmented reality startup that launched way back in 2003 as an offshoot of a project at Volkswagen.
2017
Apple acquired US-based imaging sensor startup InVisage Technologies. With this acquisition, Apple got >100 patents.
2017
Apple acquired SensoMotoric Instruments (SMI), an eye-tracking firm. SMI brought with its significant R&D experience in eye-tracking research leveraging proprietary eyeglass hardware. It also worked on consumer-focused applications like eye-tracking for virtual reality
2020
Apple acquired NextVR. NextVR has had a strong focus and experience in VR in sports and entertainment. NextVR has worked on providing VR experiences for viewing live events with headsets from Sony PlayStation, Oculus, HTC, Microsoft as well as Lenovo headsets.
2020
Apple acquired Spaces, a VR startup that started-off as a DreamWorks Animation project. In its initial days, Spaces focused on building location-based VR experiences. It then pivoted onto building VR experiences, as add-on tool on traditional video conferencing platforms, such as Zoom.
Growing Interest in XR
Companies such as Snap and Meta have forayed into AR/VR. Meta has, for instance, partnered with Ray-Ban on RayBan Stories.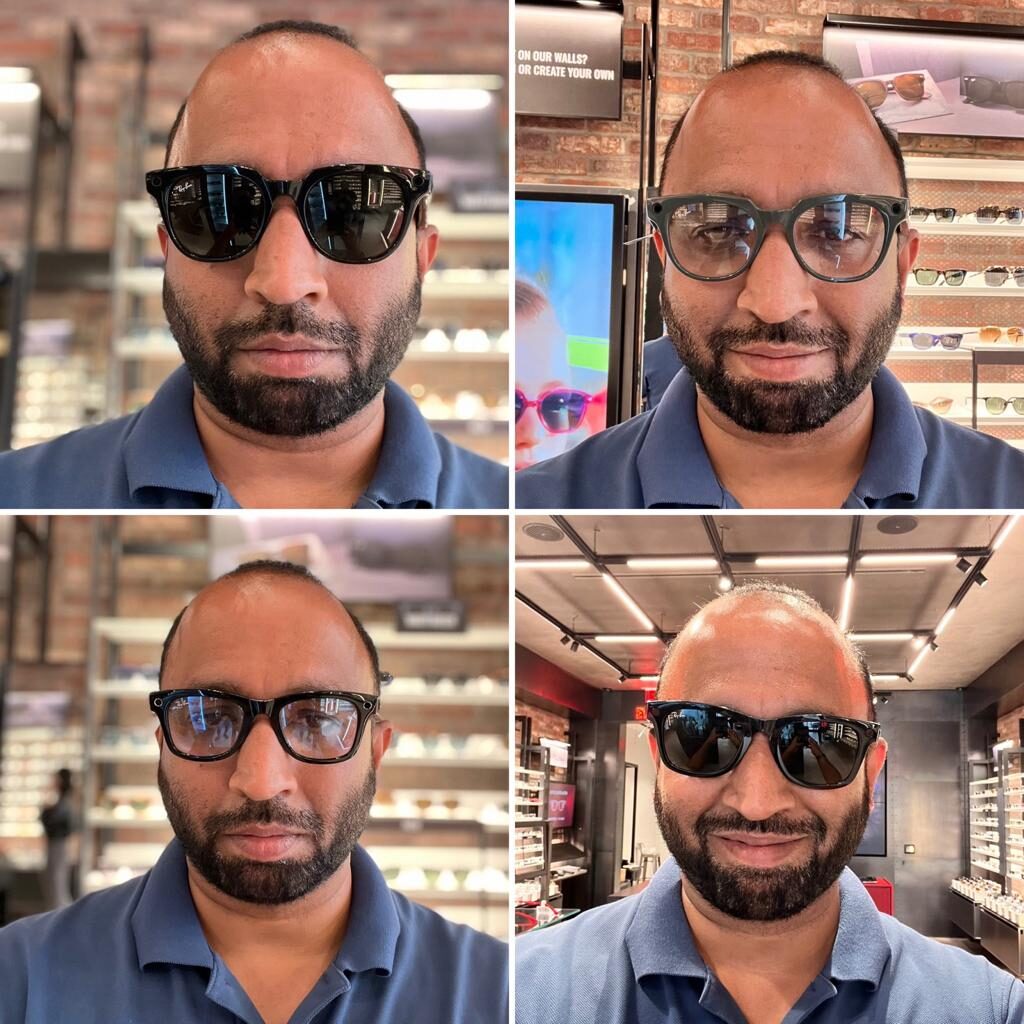 While Apple has been long-rumoured to debut its AR/VR glasses, or headsets, the rumours this time around may still ring true.