Spotify has made a sharp pivot to new frontiers, beyond just music.
By acquiring two podcast businesses, Gimlet Media Inc., a popular podcast network,  and Anchor, a platform providing tools for creators, Spotify is recognizing the potential for non-music content, and staking a claim on the future of podcasting.  Both acquisitions are prudent as well. Consider this. In 4Q 2018, Anchor produced 15B hours of content listening on Spotify. Or, this. Gimlet podcasts have been downloaded >12M per month from across 190 countries.
It is pertinent to note that Spotify is looking to spend upto $500M this year on further accentuating its podcast foray. This spend is more than the total advertising revenue emanating from the podcasting market.
So, why Podcasting?
While podcasting is on the rise, thanks to millennials, it still is not that attractive as a monetization pathway. Prior to Spotify, even the likes of Apple ignored the potential of its podcasting services.
Podcasting has gained in traction, as a result of significantly better smartphones with good battery life in the market, coupled with good connectivity. This has helped humans on the move to embrace audio, aka podcasting, instead of video.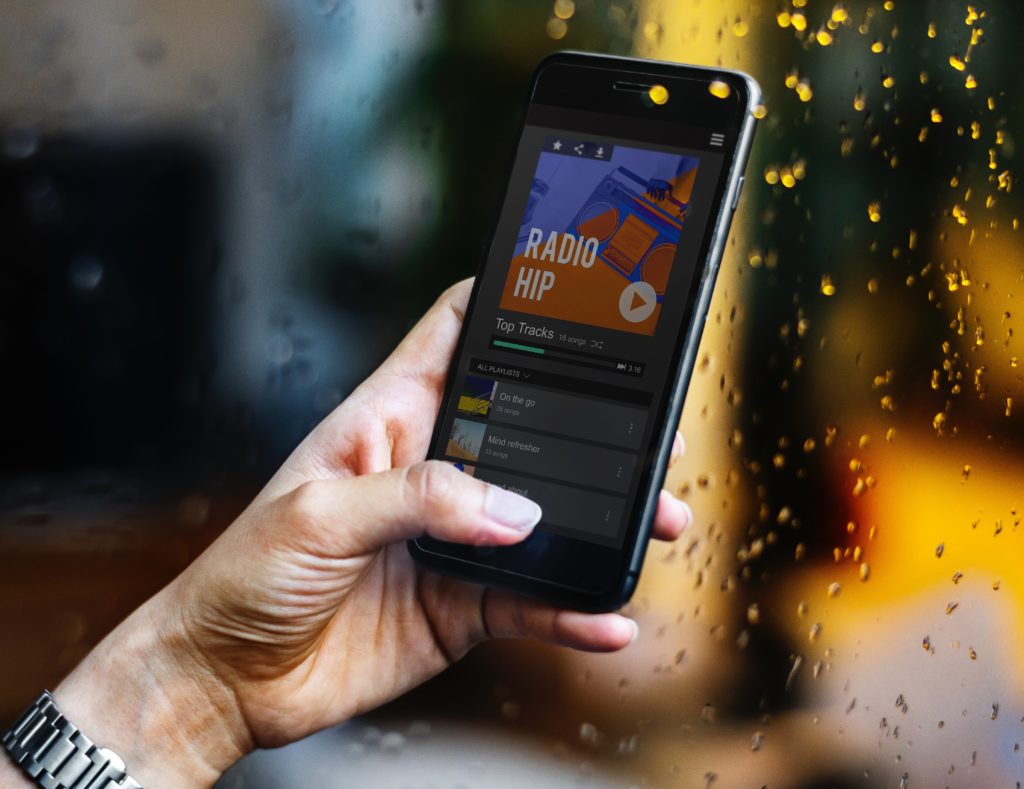 Spotify's foray into podcasting is an interesting gamble to power its next phase of growth. It is about finding new user personas, and bringing them into its fold. Its also a smart move of achieving swifter revenue growth. By going beyond music, Spotify is essentially saving on the music-streaming fees due to labels. As it grows bigger, Spotify will find it tough to negotiate royalties and strike deals with labels.
Spotify's Acquisitions
To some extent, Spotify is taking a leaf off the Netflix playbook that focuses on making exclusive content available on its platform.
The two acquisitions made by Spotify this week provide it with the complete value chain and, in fact, a sound podcasting stack. Spotify is able to marry the original content creation skill-sets from Gimlet, with the monetization channels that Anchor offers. Remember, Spotify has a large customer base, including 96M paying customers and 207M users. If Spotify can successfully leverage its fledging podcast business across its user base, it will be able to attract, not just new customer audience, but content creators and content publishers as well.
But, what about India?
Indians are voracious music consumers spending >18 hours a week listening to music. Music Streaming has emerged as a big battleground in India, with multiple players vying for the pie, including homegrown service providers, such as Gaana, JioSaavn, Hungama, and Wynk. Competing with them are services from players, such as Google Play, Apple Music and Amazon.
Spotify is expected to hit India by March 2019. In the run-up to its India debut, Spotify has beefed-up its India music content by signing-up a content deal with T-Series. The deal provides muscle to Spotify and makes more than 160,000 songs (including Bollywood, regional music, and original artist content) available to it. Spotify aims to launch with plans to provide an extended free trial period, going beyond 30 days, that it offers to its new customers globally.
Unlike the West, podcasting in India is at its very infancy with adoption yet to pick up. Yes, there are the early adopters making original audio content. Yet, they also face the challenge arising from an unaware audience.
Spotify's India focus would be on music, and leveraging its good brand reconnect in India.
In Conclusion
By vying for the future of podcasting, Spotify has clearly positioned itself to garner a market in the throes of taking off. Spotify's current strengths include a good subscription business, ad network as well as machine learning for music recommendations. One can be sure that Spotify will apply all these features to podcasting.