India is a long-term strategic growth driver for Apple. Apple has enjoyed a strong growth momentum in India, driven by growing domestic manufacturing, aggressive marketing and affordability initiatives, and the success of the Apple India Online store.
The premium smartphone market in India continues to grow in double digits, and is immune to the broad macro-economic pressures.
Indian consumers are transforming from being mere 'value and price conscious' to becoming 'truly aspirational' in seeking premium smartphones for, not just mere lifestyle statements, but enduring life enablers.
The Apple-owned flagship store completes the puzzle for Apple's future growth in India. 
Here's a brief note on a stream of favorable tailwinds for Apple leading up to the launch of the long-awaited, and Apple's very first Apple-owned flagship store in India.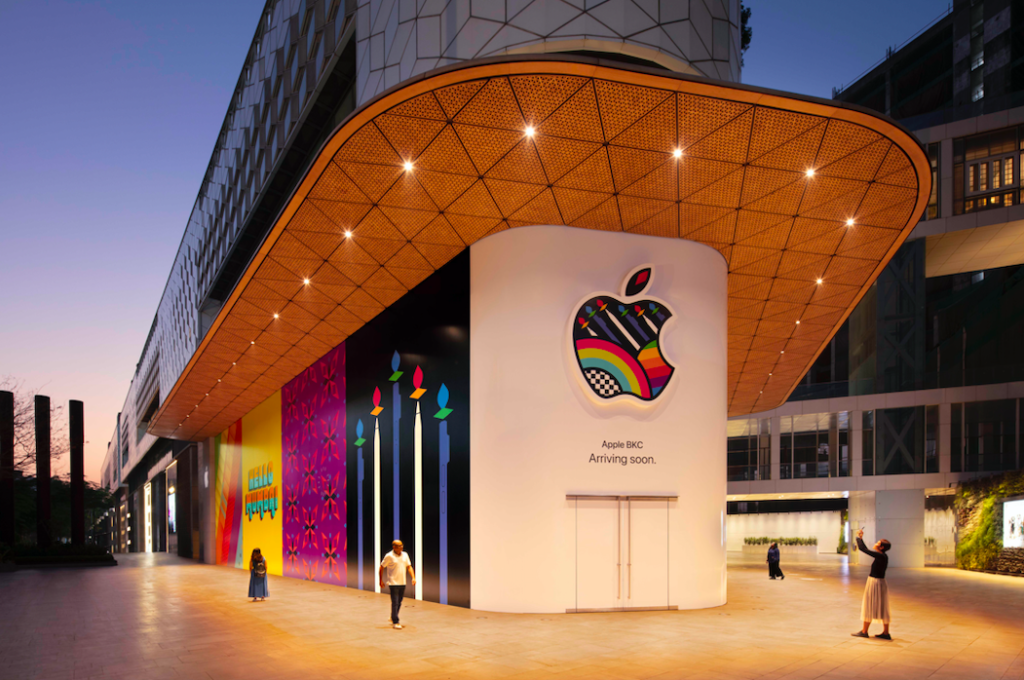 Apple has always enjoyed an enduring brand salience amongst Indian consumers. With the Apple India Online Store, Apple has been able to foster inclusivity, accessibility and affordability, for consumers across India. This is more so, especially during the all-important festive season.
Offline retail continues to be pivotal in a large, diverse market like India. Indian consumers love to touch, feel and explore the products, before making their purchase considerations.
Apple retail stores globally set a standard in terms of consumer experience, staff knowledge and expertise, and the service standards, amongst others. Apple would seek to replicate that experience in India to double down on its strong brand equity, and steer greater market growth in the years ahead.
The Apple-owned flagship stores are a critical lynchpin in Apple's bid to win the India market.