Here's the new OnePlus 11 Concept phone with Active Cryoflux, unveiled at the MWC Barcelona 2023!
True to its motto of 'Never Settle', OnePlus has brought the industry-grade cooling capability of gaming PCs into…wait… a smartphone!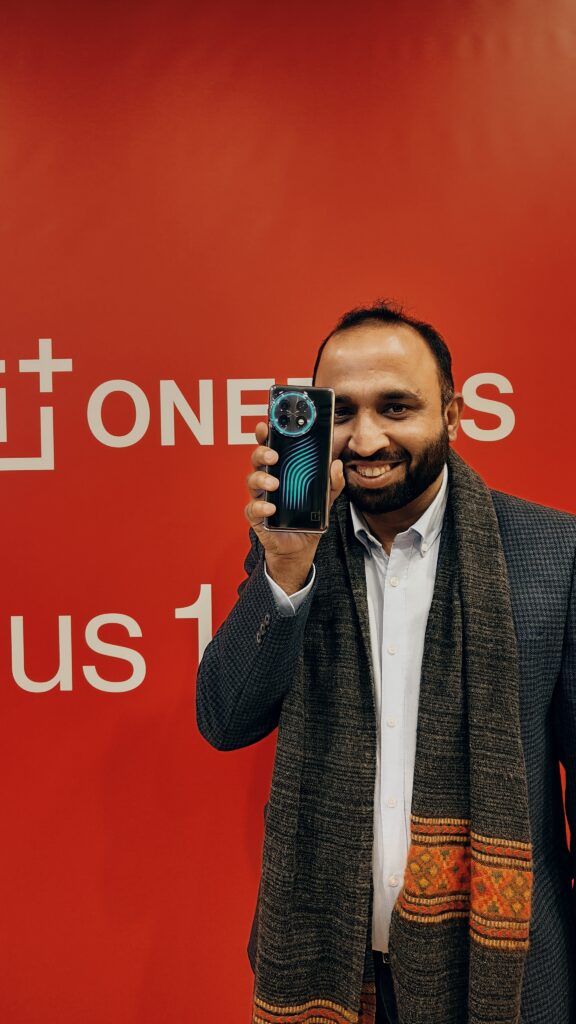 The OnePlus 11 Concept comes with a glass unibody, , deeply curved for thinner bezel, and a clear rear cover delivers a mesmerizing view of the micro liquid flowing through the pipelines.
The state-of-the-art Active CryoFlux functions with the industrial-grade ceramic piezoelectric micropumps at the centre. The micropump takes up an area < 0.2cm, enabling the liquid to circulate around the pipelines without significantly increasing a phone's weight and thickness. Active Cryoflux can reduce the temperature up to 2.1℃, improving the frame rate by 3-4 FPS during gameplay!
The icy-cold Active CryoFlux liquid flows through the camera in a halo, and the lens area is surrounded by Guilloché etching, a very precise decorative technique that engraves an intricate pattern, typically found in luxury watches.
Supported by Snapdragon 8 Gen 2 Mobile Platform, the OnePlus 11 5G comes with hardware accelerated ray tracing. The OnePlus 11 5G is the first Snapdragon Spaces ready phone as well!
Excited? Let me know in the comments.