Microsoft's acquisition of Activision Blizzard, the maker of 'Call of Duty' and 'Candy Crush', for $68.7Bn is one the biggest-ever tech and gaming industry deals ever. Microsoft becomes the world's third-largest gaming company by revenue, behind Tencent and Sony.
Driven by the pandemic-induced uptick, gaming has taken centrestage today. The deal marks a bold bet on behalf of Satya Nadella.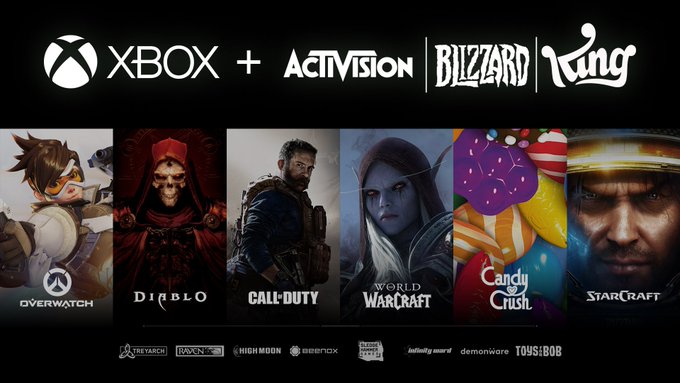 Here is how I read this biggest deal ever:
The Activision acquisition by Microsoft marks the start of the race for metaverse gaming.
With the Cloud infrastructure strengths that Microsoft possesses, the Activision deal will turbocharge Microsoft's cloud gaming in the immediate now, as well as position it favorably in the metaverse gaming.
Activision has significant IP in the form of elite gaming titles. The deal will further turbocharge Microsoft's gaming strategies, and provide an edge over Sony.
Microsoft's Game Pass subscription has >25Mn subscribers. With the 400Mn MAUs that Activision has, Microsoft will seek to gain in terms of subscriptions.
So, what happens next?
The Activision deal will potentially put other gaming companies, such as Electronic Arts, forward as acquisition targets, for other tech players, or Microsoft itself.
Lastly, the consumerization of enterprise tech companies has been on for some time now. With gaming becoming a key next-gen growth driver, we should see this trend accelerate.