Every minute, consumers post 2,083,333 snaps on Snapchat.
And, each minute, there are 49,380 posts on Instagram.
Photos and Videos are more important than ever before as tools for memories, made possible by nifty mobile phones. In fact, the mobile phone has become the singular tool for consumers, replacing cameras and other devices.
As technology improves, consumers demand more and more, from their mobile phones. The mobile phone is enabling more intuitive and immersive experiences possible. Whether it be in terms of taking photos, videos, or in immersive gaming, or in terms of AI, the smartphone performance is key. And, that's where Qualcomm comes in.
Across price tiers, Qualcomm is enabling mobile phones globally, from the entry-level to the most- premium level.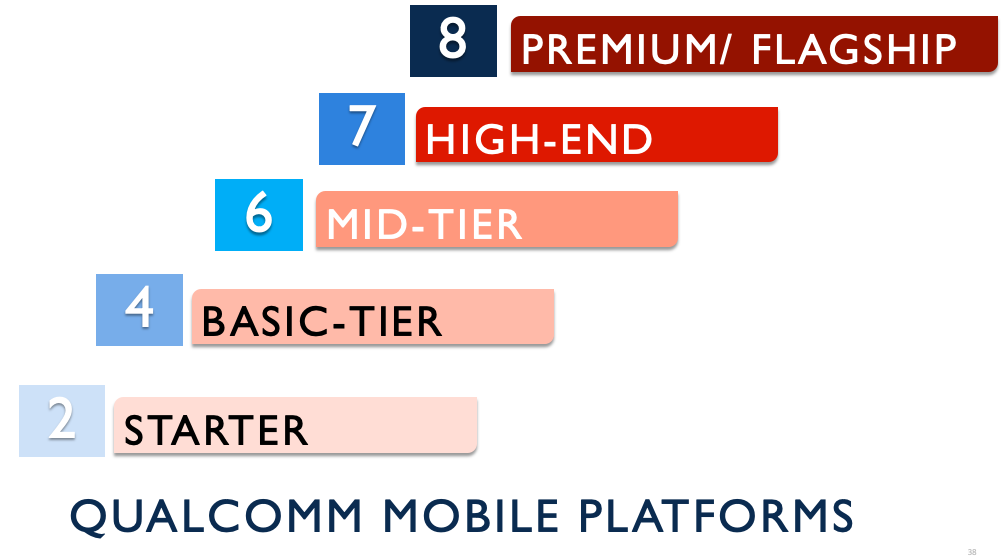 Qualcomm has brought forth sophisticated Artificial Intelligence (AI), camera and gaming capabilities across price tiers, through three new mobile platforms in the 7 and 6 series.
Here is a quick brief on what the new Snapdragon 730, 730G and 665 Mobile Platforms offer:
Snapdragon 730 Mobile Platform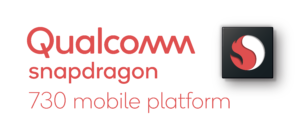 The Snapdragon 730 powers intelligent experiences for camera, gaming and performance—fueled by industry-leading on-device AI. This translates into intuitive image capture, exceptional gaming and optimized performance.
Snapdragon 730 brings forth technologies that were previously exclusive to 8 series devices.
With 2x the power of its predecessor, Qualcomm Technologies's 4th generation multi-core Qualcomm® AI Engine accelerates intuitive on-device interactions for camera, gaming, voice and security.
The Snapdragon 730 comes with the newly designed Hexagon 688 Processor and the Qualcomm Hexagon Tensor Accelerator. In essence, the combination of these provides a powerful blend of dedicated and programmable AI acceleration now in the 7 series.
The Snapdragon 730 includes the includes the Qualcomm Spectra 350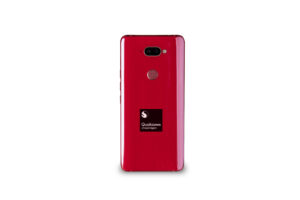 , featuring a dedicated Computer Vision (CV) ISP, for the very first time in the 7 series. This provides upto 4x overall power savings in Computer Vision compared to the previous generation.
The fast CV-ISP enables 4K HDR capture in Portrait Mode, with upto 4x power savings. The CV-ISP provides high resolution depth sensing and the ability to support triple cameras that feature ultra-wide, portrait and telephoto lenses.
It also captures photos and videos in the HEIF format so users can document life from multiple angles and store it all at half the file size to the previous generation.
The Snapdragon 730 enables true HDR mobile gaming with 10-bit color depth, Rec. 2020 color gamut.  It includes the Qualcomm Adreno 618 GPU and is the first 7 series platform to integrate Vulkan 1.1, a next-generation, state-of-the-art graphics library that integrates enhanced developer tools and runs off 20% less power than Open GL ES, resulting in better graphics and longer battery life. As part of the gaming experience, the audio and Qualcomm Aqstic audio technology to deliver a smooth, crystal-clear audio experience.
The Snapdragon 730 offers powerful performance and backed by an impressive battery life. Based on an 8nm process node, the Qualcomm Kryo 470 CPU and the Adreno 618 GPU are engineered with new architectures. The Kryo 470 CPU is built on the latest Arm Cortex Technology, providing a 35% performance uplift. This means one can game, capture memories, launch apps swiftly, and multitask for longer.
The Snapdragon 730 is one of the first platforms from Qualcomm that comes Wi-Fi 6-ready, enabling more robust indoor connectivity at increased range.
Snapdragon 730G Mobile Platform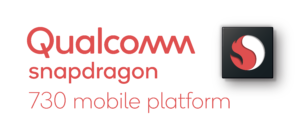 Coinciding with the rise of mobile gaming, there is a need for an efficient processor. The new Qualcomm Snapdragon 730G brings select Snapdragon Elite Gaming features to mobile phones, enabling a superlative and powerful gaming experience for gamers.
With the Snapdragon 730G, one can experience true HDR mobile gaming with 10-bit color depth, Rec. 2020 color gamut, and over 1 billion shades of color. The Vulkan 1.1 graphics driver uses 20% less power than Open GL ES for more vivid visuals and longer battery.
The Snapdragon 730G also enables upto 15% faster graphics rendering over the Snapdragon 730, featuring an overclocked Adreno 618 GPU.
Qualcomm's in-house game studio has collaborated with consumers' favorite game-makers to optimize Snapdragon 730G for a selection of the world's top-rated games.
When mobile games produce jank or stutter it takes the player out of the action. Qualcomm has helped solve for this by reducing janks by up to 90% in games running at 30fps with the Jank Reducer feature.
Lastly, the Snapdragon 730G includes improvements in the camera pipeline, adding support for Cinemagraph, low power voice activation and HD super slow-mo at 960fps.
Snapdragon 665 Mobile Platform
The new Snapdragon 665 Mobile Platform, in the 6 series, enables mobile gaming, camera capabilities and backed by secure and rich performance.
The Snapdragon 665 Mobile Platform supports the 3rd generation Qualcomm AI Engine, featuring the Hexagon 686 DSP, with the addition of HVX, to enable advanced AI mobile experiences. It is engineered to deliver up to 2x faster AI on-device processing compared to the previous generation.
On mobile phones powered by the 665, one can capture remarkable memories in almost any setting. The 665 supports Triple Camera with support for Telephoto, Wide and Ultra-Wide, and one can take super resolution snapshots at up to 48 megapixels.
The Qualcomm Spectra 165 ISP in the Snapdragon 665 is reinforced with AI, providing intuitive scene recognition and auto adjustments like HDR. The Snapdragon 665 supports advanced camera features including Hybrid Autofocus, Optical Zoom, Zero Shutter Lag, among others.
Thanks to the Snapdragon 665, mobile gamers can play games, with faster frame rates, super smooth interactions, surround-sound audio and extremely realistic graphics.
Snapdragon 665 features the Adreno 610 GPU that delivers improved performance during gameplay across a variety of use cases. In addition, the 665 supports Vulkan 1.1 graphics driver that provides more vivid visuals and enhanced realism, and the aptX Adaptive Audio and Qualcomm Aqstic, for a smoother audio experience.
The energy-efficient 655 platform comes with the Kryo 260 CPU. The platform ensures peak performance and long-lasting battery life, by dispersing tasks between four performance and four efficiency cores. The Snapdragon 665 features the Snapdragon X12 LTE Modem that offers LTE download speeds up to 600 Mbps and integrated 802.11ac Wi-Fi enabling high capacity and broad range connectivity.
The Qualcomm Snapdragon 730, 730G and 665 Mobile Platforms are scheduled to come in devices by mid-2019.