In the past week, there has been one company that has been the subject of several conversations that have transcended professional work environments and found favour in social circles as well as with students and children in India. Zoom, the video conferencing software company, has been a massive hit in the midst of the COVID-19 pandemic. With a 21-day nationwide lockdown announced by PM Narendra Modi to combat the coronavirus, Zoom's use is looking at gaining more traction. This is why it has caught me by surprise. It is not Google Hangouts or WhatsApp Video, but Zoom that found favour with Indians everywhere.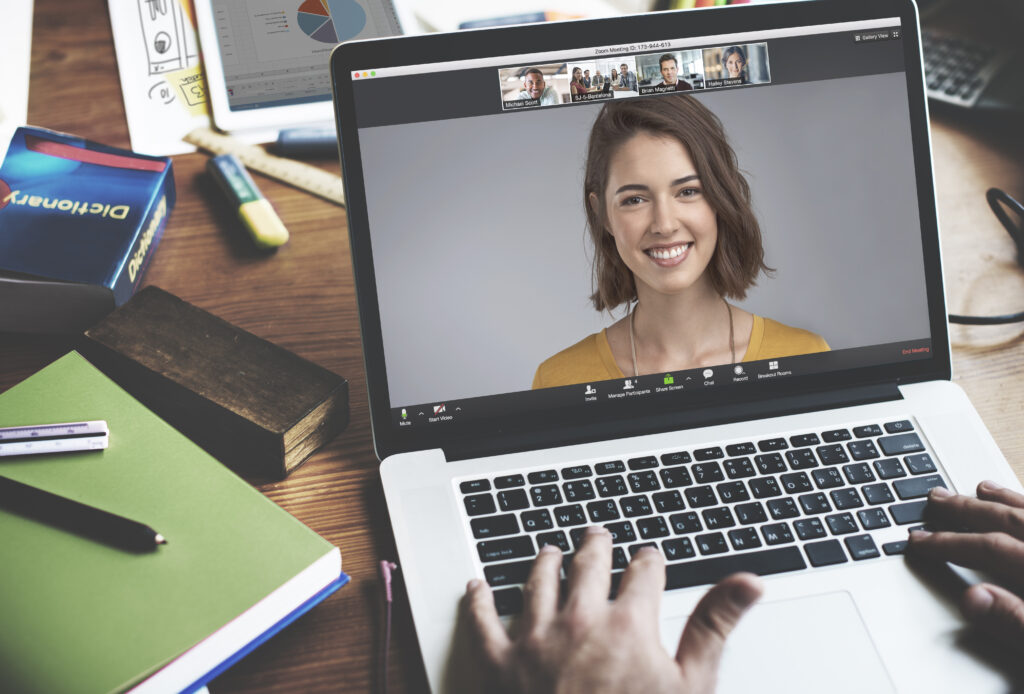 What the COVID-19 pandemic has achieved is in enabling an enterprise app to morph into a social network app. As per data from AppAnnie, on March 26, Zoom was ranked No.1 in the US and India on Apple iOS Store. On the Google Play Store as well, Zoom reigned supreme in both countries. The increase in Zoom downloads on both iOS and Android was mainly due to India working from home. Even among non-users, the interest in Zoom was significantly high. As per Google Trends, user interest in Zoom spiked in India over the past few days, and Zoom searches surpassed searches for Google Hangouts, and other apps.
Let us begin with the very beginning. What is the back story of Zoom Video Communications?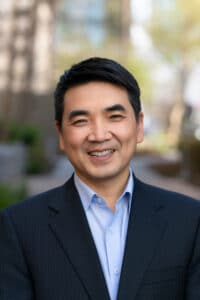 In 1997, Eric S. Yuan, the founder and CEO of Zoom, migrated from China in the first wave of internet boom, to become the founding engineer at WebEx. A decade later, WebEx was acquired by Cisco Systems for US $3.2Bn. In the new set-up, Yuan became Cisco's Corporate VP of Engineering. Over the course of time, Yuan learnt that customers were not happy with WebEx and other  collaboration solutions in the market. This pushed him to build a new venture, Zoom, with the objective of solving customer problems with a solid value proposition.
So, what explains Zoom's success in India?
Network effect, for beginners.
Network effect is a phenomenon where the more number of users joining a service positively makes it more beneficial for users.
In a 1974, Jeffrey Rohlfs, an economist, published a pioneering study of demand in the presence of network externalities,  which make each actor's demand for some good or service depend in part on whether others purchase it. For instance, the utility a person derived from a telephone went way up as more people bought them. If only one person has a phone, it really is not beneficial. Now, imagine many people having a phone, making possible more interactions, which in turn, made phones more beneficial, making more people embrace them – all through a continuous positive feedback loop. This is the network effect.
Understanding network effects is key to deciphering the many success stories of today's digital platforms or marketplaces, run by start-ups. Unlike the industrial age, where companies grew bigger on the back of efficient production, today's start-ups are not valuable because of the finance or human capital they have. The value of today's start-ups is determined by the communities participating in their platforms.
By positively leveraging network effects, Zoom has attained a tremendous value in the midst of the COVID-19 pandemic.
To begin with, the success of a brand can be measured the moment the brand becomes a verb – think Google, Uber, OYO, Zomato or now, Zoom!
While Zoom's success in India can be traced to India working from home, it still is a remarkable success story.
In a David vs Goliath battle, what Zoom has achieved is to outshine well-established competitors with deep pockets and established networks, including the likes of Skype, Microsoft Teams, and Google Hangouts, among others. Zoom built a strong product, set-up strong network effects, and leveraged network bridging.
Let us begin with Zoom's product strategy.
Zoom focused on building a reliable, high quality video-conferencing platform, with ease of use hardwired in its DNA. Unlike other market players, Zoom's focus squarely lies on its video-conferencing platform, and enabling high video quality and lesser interruptions.
Since its early days, this singular focus has paid dividends for Zoom, enabling it to garner a large user base. As it grew, Zoom looked at building product stickiness, and differentiating from its larger competitors, by adding beneficial features specific to the needs of diverse demographics – whether it be a virtual classroom, enterprise boardroom, or the social media generation.  It is not that Zoom always adds features sought by customers. What it does is to act upon features that represent significant market opportunities.
In the midst of the pandemic where work from home has become the new normal, Zoom benefits from features such as its in-built virtual background option. For instance, the popular graphic design platform Canva has launched a new tool that allows Zoom users to create their own Zoom background from Canva's rich library containing millions of images, illustrations and icons, and customize it with easy-to-use editing tools.
All this has enabled Zoom to not just increase its product stickiness, but to decrease multi-homing.
Multi-homing?
Multi-homing refers to the habit of users to use more than one platform for the same purpose, and occurs generally when the cost of adopting another platform is negligible or non-existent.
For example: ride-hailing services, such as Uber or Ola, or food delivery services, such as Zomato or Swiggy, or consider app developers, developing products for both iOS and Android systems.
To decrease multi-homing, Zoom enabled end-to-end encryption on its platform, and bolstered it with security measures, such as compliance to the Health Insurance Portability and Accountability Act (HIPAA) standards. In addition, Zoom made it possible to collaborate in a team setting through easy to use screen sharing features.
For Zoom to catapult and become the video app of choice for Indians everywhere, what has really worked in its favour is strong network effects. As more enterprises and schools embraced Zoom, it pushed more professionals and students to use it. Coupled with that, the same-side network effects.
Same-side network effect?
A positive same-side network effect refers to a trend where the strength of an application has a positive impact on its growth. As many professionals, students, housewives and children embraced Zoom, it had a positive effect on their real life networks, attracting their attention to the platform. As a result, the non-users got incentivized to download Zoom, for them to be able to communicate and network with the rest of their social circle. Whether it be Zoom professional meetings during the day, or Zoom parties in the evening, the positive network effect has really powered Zoom's success.
What Zoom has got right in its growth strategy is to leverage network bridging and integration effectively on other platforms. Zoom can be used on all operating systems, Android and iOS. In addition, Zoom has enabled smart integrations with other platforms to extend its reach and convenience.
Zoom's basic model has a 40 minutes time limit on meetings with three or more participants. Considering that India has been working from home during the COVID-19 pandemic, Zoom removed the 40 minute limit in the basic model. This strategic move enabled it to garner significantly more users, in lieu of potential profits that it could have made.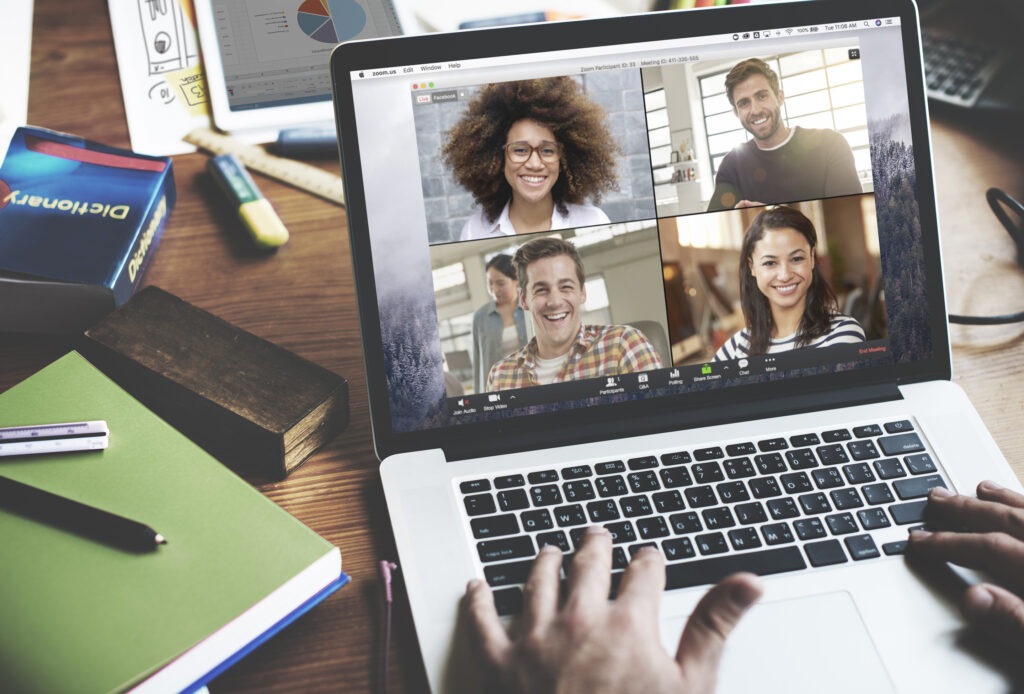 In Conclusion
Zoom's high quality video has provided it with a competitive edge over other market players.
So, where does Zoom go from here in a post COVID-19 phase? Will Zoom be able to sustain its current dominance, or will it become a victim of rampant multi-homing? Will its current network bridging opportunities help it sustain its growth?
Zoom has benefited from many positive feedback loops in the midst of the coronavirus pandemic. In a market dominated by stronger and more powerful incumbents, Zoom's success showcases that there are opportunities for other innovation-centric startups to potentially disrupt the market.
Once the lockdown is over, and India limps back to normalcy from the COVID-19 pandemic, it is tough to imagine if Zoom will be able to sustain its dominance. Once platform users start having more face-time offline, it is tough to consider scenarios where Zoom could be a viable choice. Given this plausible scenario in the near future, what will Zoom do? Will it shift its focus from its core tech to near product adjacencies to  attain scale? Or, will Zoom aim to continue servicing its existing user base with high quality video communication? It goes without saying that Zoom will have to strive ahead with new market-leading innovations to sustain its market edge. Lastly, as Zoom grows in size and scale, it will have to take head-on the privacy concerns surrounding it. It will need to clearly address concerns on how it aims to protect user data.
But, just like the COVID-19 pandemic itself, it is tough to really predict the future for Zoom in India.