Google is acquiring cybersecurity firm Mandiant for $5.4Bn.
"Organizations around the world are facing unprecedented cybersecurity challenges as the sophistication and severity of attacks that were previously used to target major governments are now being used to target companies in every industry. We look forward to welcoming Mandiant to Google Cloud to further enhance our security operations suite and advisory services, and help customers address their most important security challenges."

Thomas Kurian, CEO, Google Cloud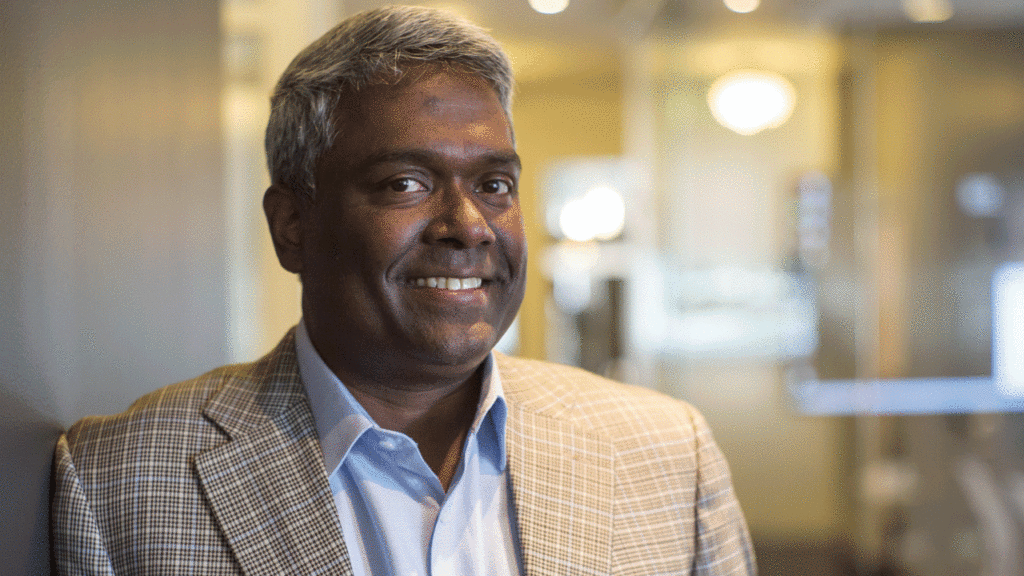 Here's a quick analysis of what this acquisition portends for Google Cloud and cyber-security:
When it comes to their cloud journey, cybersecurity remains one of the major concerns for enterprises.
As the nature of cyber-attacks increases in terms of its velocity, severity and heterogeneity, cloud service providers (CSPs) will seek to bolster their cybersecurity offerings, and differentiate themselves against the competition.
Mandiant split from FireEye in 2021 to work closely with third party tool providers. Mandiant is well known for its incident response services, especially its threat intelligence, automation of alert investigation and prioritization and validation of security controls
Google's Mandiant acquisition will accelerate Google Cloud's cyber security strengths, vis-à-vis others such as Microsoft and AWS.
Here's what Google says about the Mandiant acquisition: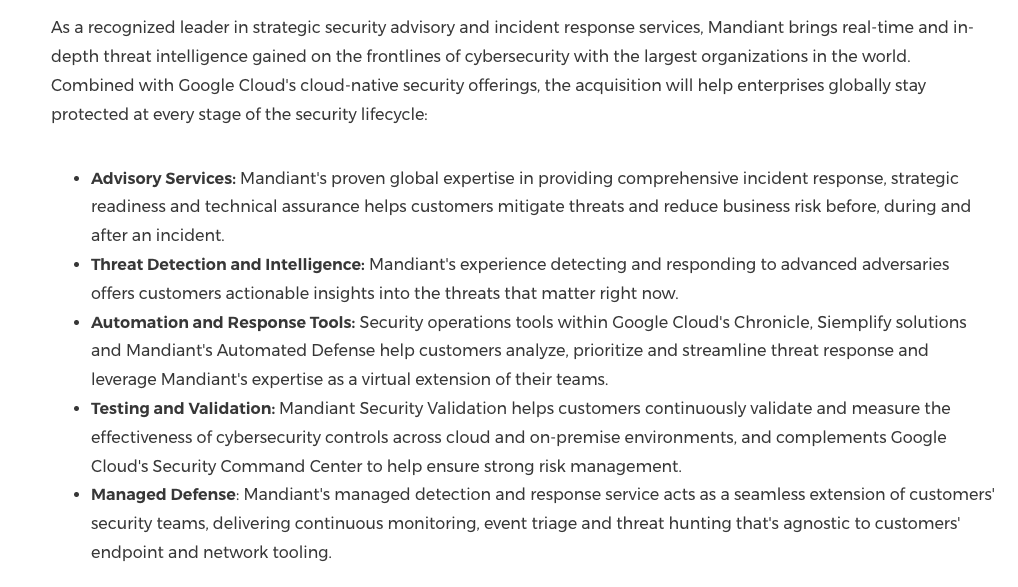 "There has never been a more critical time in cybersecurity. Since our founding in 2004, Mandiant's mission has been to combat cyber attacks and protect our customers from the latest threats. To that end, we are thrilled to be joining forces with Google Cloud. Together, we will deliver expertise and intelligence at scale, changing the security industry."

Kevin Mandia, CEO, Mandiant
Going forward, the Mandiant acquisition will potentially set-off an acquisition spree amongst other cloud security providers for cyber security start-ups.