Over the past two plus years, the world changed dramatically. Long-held beliefs and habits were questioned, and new lifestyle changes ushered in. Take, for instance, sneakers. Just like many out there, I started using sneakers. With the new affordable, stylish and portable Philips Sneaker Cleaner GCA1000/60, Philips Domestic Appliances has an effective, and much-needed solution to make sneaker care efficient and easy.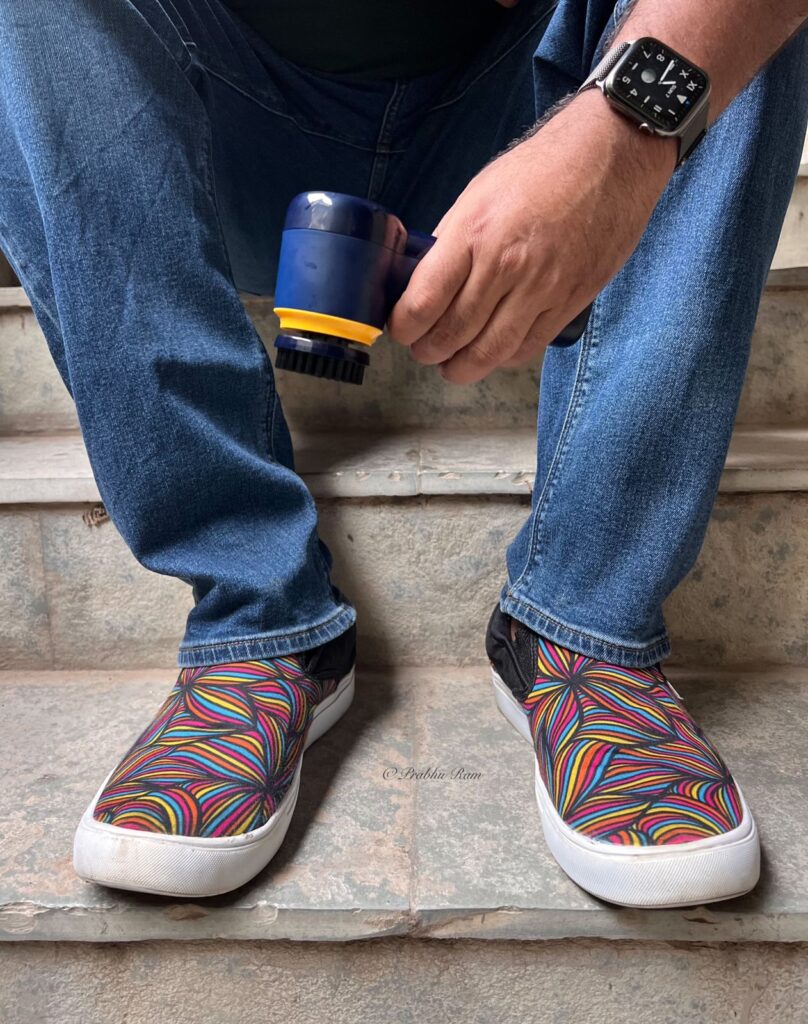 As the world slowly opened-up this year, my sneakers were my constant companion on all of my international and domestic travels. While delivering technology and market insights at in-person conferences, as well as professional events, my sneakers have been essentials. The sneaker is increasingly part of the business aesthetic worldwide for women and men alike. With time being very limited, it is imperative to have swift and stress-free solutions to keep the dust and dirt away, and the sneakers spotlessly clean. This is what attracted me to the new Philips Sneaker Cleaner from Philips.
In comparison to tedious manual cleaning, the Philips Sneaker Cleaner GCA1000/60 is so much more efficient in scrubbing and swiftly removing tough dirt and dust. Philips claims this is an 'industry-first device' that is 'convenient, effective, and easy on pocket shoe maintenance & laundry solution'.
The Philips Sneaker Cleaner comes with effective bristles alongwith a water-resistant head. The Sneaker Cleaner comes with three different brush heads. There is the Soft Brush that's ideal for surfaces, such as canvas. The Hard Brush is efficient for cleaning tough surfaces such as textured rubber. Lastly, the Soft Sponge is great for surfaces, such as PVC and leather, amongst others.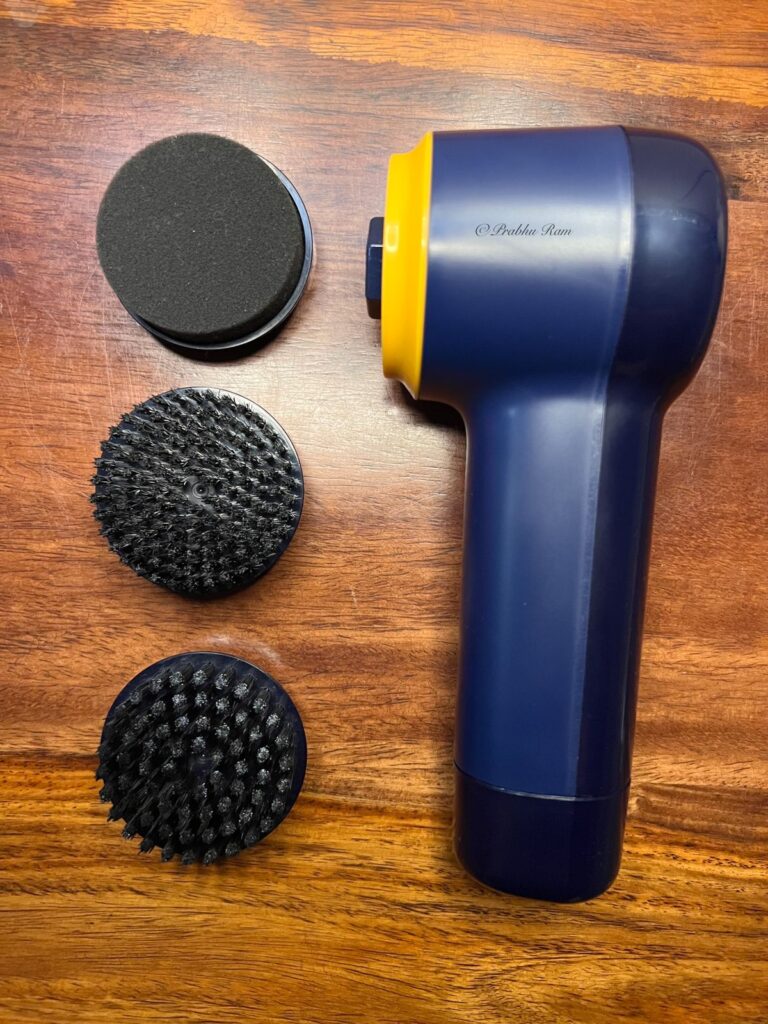 Using the Philips Sneaker Cleaner is incredibly easy. Just put the 6V efficient four AA batteries in. Thankfully Philips has thoughtfully included the AA batteries inside the box! Get some soapy water or foam. Wet the water-resistant brush. Switch it on. The bristles and sponge chug away at all the dirt. The Philips Sneaker Cleaner GCA1000/60 rotates at 500 rotations per minute. This translates to sneakers coming squeaky clean. The IPX5 waterproof rating means that the Philips Sneaker Cleaner works effortlessly with water and soap, without fear of damage.
I cleaned my constant companion in recent travels – my sneakers from Toesmith. I must say I am absolutely flummoxed at the effectiveness of the Philips Sneaker Cleaner.
For some time now, I have struggled with keeping my sneakers squeaky clean manually. As a tech enthusiast, the Philips Sneaker Cleaner has been a boon. I do wish that the batteries were rechargeable! That said, having used it, I cannot imagine going without the Sneaker Cleaner.
The Philips Sneaker Cleaner weighs 0.35 kg. It is easy to tug along.
Priced at INR 2,595, the Philips Sneaker comes with a two-year warranty.
I love tech, and am absolutely fascinated by any new tech. As an analyst, it is a real privilege and part of my role to experience such new tech and review it. If you are still on the fence, I do understand. You may think that you probably do not require the device. However, if you own multiple sneakers, and find yourself fighting a constant battle between managing your daily work life schedule, it is worth investing in the Philips Sneaker Cleaner. It is nifty and effective.
You can get the Philips Sneaker Cleaner online from Philips Domestic Appliances.
As for me, the Philips Sneaker Cleaner will be an essential daily driver for me, in my constant travels and in-person talks.