The newest consumer tech brand that is making waves is none other than Nothing. If you know me, you know that I love supporting new disruptive start-ups that challenge the status-quo. Having spent some time listening to the Nothing ear 1, I have been pleasantly surprised.
The Nothing ear 1 looks neat, is a definitive head-turner, and more importantly, sounds great.
With Nothing, we have Carl Pei (ex-OnePlus founder), with an array of illustrious names, including the likes of Tony Fadell, Casey Neistat, Kevin Lin and Steve Huffman, amongst others. Nothing aims to make an ecosystem of smart devices, that will eventually be potentially centered around a smartphone. In doing so, Nothing aims to differentiate from the noise by breaking down barriers between tech and its users. And, the product philosophy is clearly reflected in the debut product itself.
The clean, minimalist design of the Nothing ear 1 transparent charging case immediately catches the eye. The earbuds are transparent as well. They come with a red and white spot, that helps in easy identification of which bud fits in which ear.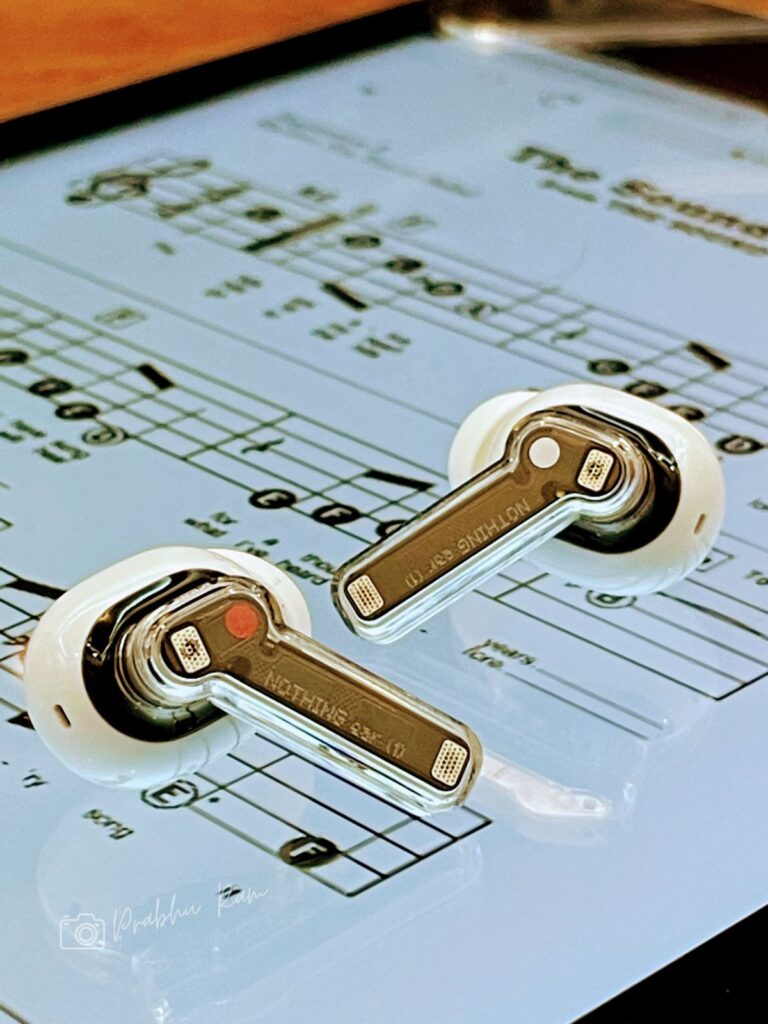 The ear (1) earbuds enter a crowded space, dominated by Apple Airpods and an array of wireless earbuds from homegrown as well as tech majors. While that may seem like a disadvantage, there is enough market opportunity for brands that differentiate in terms of tech, design, value for money, and, most importantly, offer unbeatable user experience.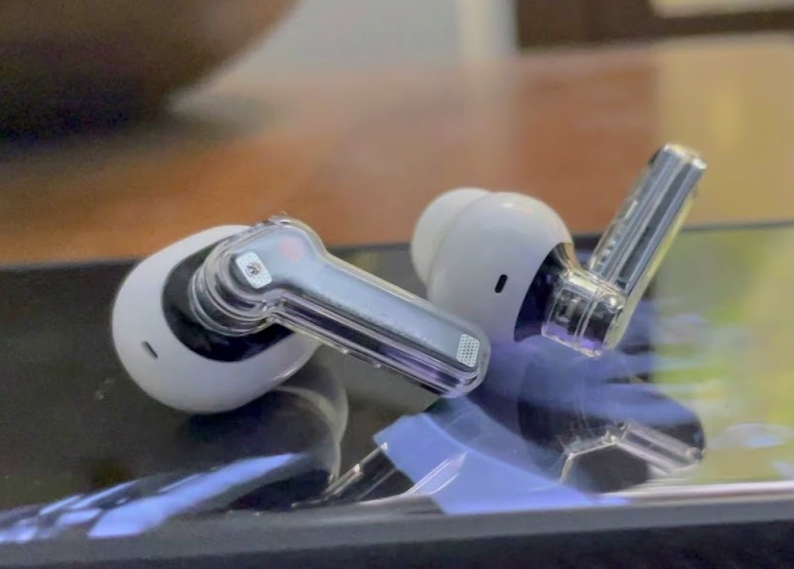 Once you pick them, you feel how incredibly light the ear (1) buds are, and how snug they are when you put them in your ears. They are light and comfortable. Pairing the ear (1) with a smartphone is very easy. Pairing the device just requires pressing a button on the side of the charging case.
The magic actually starts when the audio comes in. You would notice that the audio quality is impressive, and ear 1 packs a punch. This is, thanks to the large 11.6mm dynamic drivers with graphene coating, alongwith custom audio tuning by experts at Teenage Engineering, the Swedish consumer electronics manufacturing firm. They offer a reasonably brilliant listening across music genres.
The ear 1 earbuds come with Hybrid ANC (active-noise canceling) and include a Transparency  mode. The content is automatically paused, when the ear 1 buds are taken out.
One can download an iOS or Android app for the ear 1 buds, and manage the audio settings, as well as get a sense of battery levels.
Speaking of battery, it is good. With ANC on, the Nothing ear 1 delivers four hours of continuous playback, and close to twenty-four hours. With ANC off, you get close to six hours of play, with a total of thirty-four hours including the case. That said, the case charges swiftly over USB-C, and supports wireless charging as well. If one has any Qi-compatible wireless charger at home, its super convenient to drop the case, and keep the juice up.
With around ten minutes of charge, one can get close to eight hours of playing time.
The Nothing ear 1 are water resistant. Even if they get wet due to sweat in the gym, or get accidently splashed, they hold good. Hopefully, the next generation of ear 1  should provide support for higher quality audio codecs, such as aptX and LDAC.
As a first-gen device, the Nothing ear 1 is impressive, and gets it mostly right. It definitely offers good value for money, and ticks all the boxes: active noise cancellation, wireless charging, IPX4 water resistance, and even, in-ear detection!
At INR 5,999, theNothing ear 1 is definitely a stunner. It packs all the features, including ANC and wireless charging, one would want at an affordable price-point.
Nothing packs tech that is definitely something to reckon with.