During the annual Qualcomm 5G Summit, Qualcomm announced the Qualcomm Snapdragon X65 and X62 5G M.2 Reference Designs for accelerating 5G adoption beyond mobile, and across industry segments.
Over the past pandemic year, socially isolated, everything-from-home has been the norm. Driven by work-from-home, learn-from-home and unwind-at-home, there has been a significant and unprecedented uptick in data consumption. As we move towards a new normal, consumers are also expecting, and demanding more from their devices. In a 5G-led future, there is a need for building high-performance 5G-enabled devices, beyond smartphones. Imagine, Always Connected PCs, XR Gaming and mobile broadband devices, among others.
The new reference designs are powered by the world's most advanced and first 3GPP Release 165G modem-RF solutions: Snapdragon X65 and X62 5G Modem-RF Systems. They support unmatched spectrum aggregation, global 5G sub-6 and extended-range mmWave, and high  power-efficiency.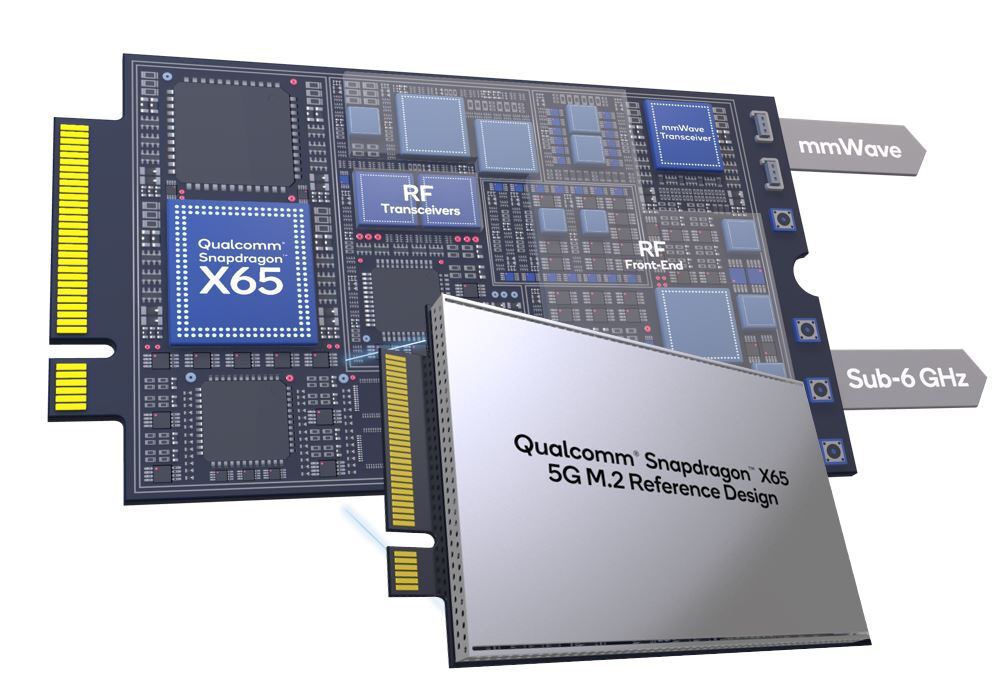 Built on the world's first 10 Gigabit 5G solution, the Snapdragon X65 5G M.2 Reference Design brings state-of-the-art 5G capabilities to OEMs across mobile broadband product categories. These reference designs for a plug-and-play M.2 form factor allow OEMs to reduce time to launch for high-performance 5G-enabled products.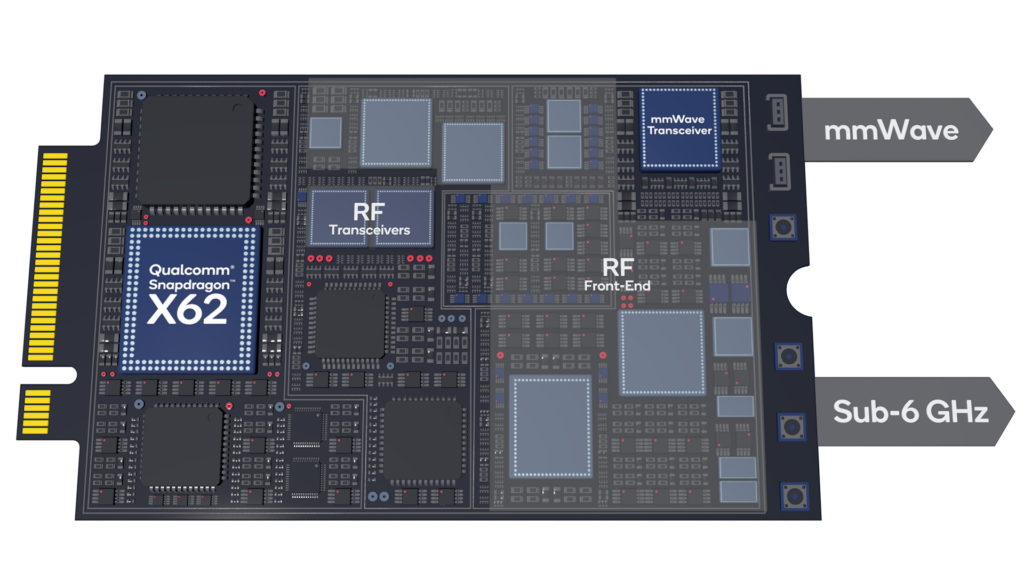 The new reference designs bring cutting edge global 5G capabilities in an easy-to-use form factor and interface. This allows OEMs across multiple verticals to fast-track sub-6 and mmWave 5G-enabled devices in additional segments such as PCs, ACPCs, laptops, CPEs, XR, and gaming devices. With M.2 5G cards based on these new reference designs, consumers can add and enjoy the 5G connected experience in a wide range of connected products.