The OPPO 50W mini SuperVOOC charger from OPPO is an exciting and battery charging innovation. The mini charger is extremely thin and comfortable to carry. When one holds the device in hand, It is almost akin to a smooth pebble. Some have, in fact, referred to the mini charger as a 'biscuit charger' alluding to its shape and size.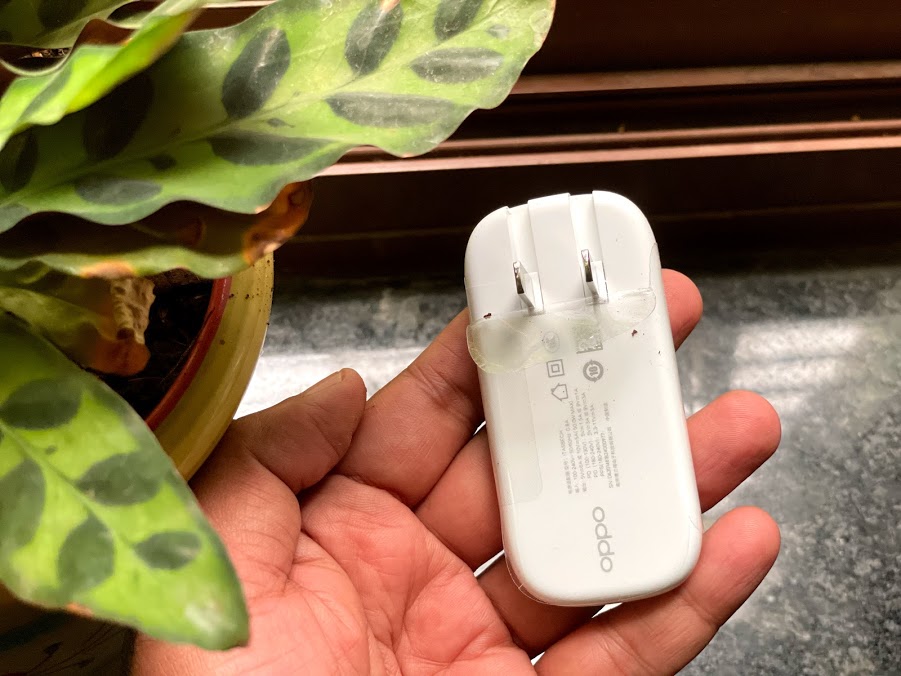 As we move towards a 5G-led era, smartphones will become more powerful. In doing so, they will tend to consume more energy to sustain across new use cases. Imagine gaming, video creation and consumption, binge-watching, or communicating with loved ones, the heavy smartphone usage will require new battery charging innovations. As per consumer insights from CMR, for consumers, battery technology has always been one of the top smartphone purchase considerations. Today's consumers no longer have the comfort or patience to charge their devices fully to 100%. They tend to rely on powerful charging innovations that can enable them to be always on the move with their lifestyles. This is where the need for smart, safe, efficient and, most importantly, portable mobile chargers comes to play.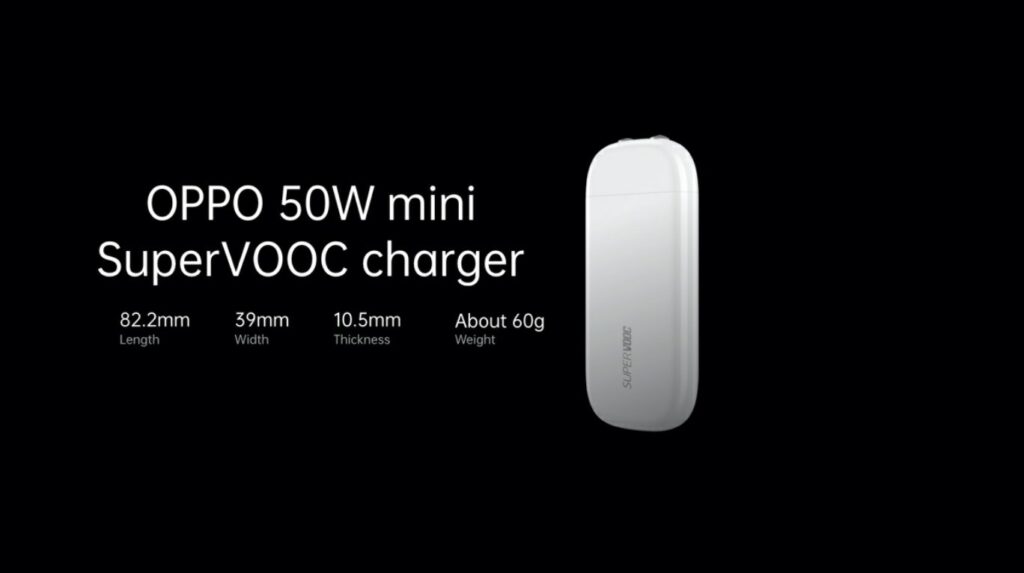 OPPO's 50W mini SuperVOOC charger was built with portability and consumer comfort in mind. For consumers who are always on the go, the mini charger is an attractive proposition. It can be conveniently carried in the office bag, or in person. The 50W mini charger has a thickness of only 1.05cm.  When not in use, the charging pins on the mini-charger  can be folded, making the device more compacter and 'biscuity', and safer to carry around. The pins can be opened to plug-in when its time for use.
The 50W mini SuperVOOC charger is compatible with VOOC protocols, supports mainstream protocols like 27W PD and 50W PPS, and can charge a variety of devices including mobile phones and laptops.
In addition to its focus on powerful imaging, OPPO has been focused on research and development around fast charging technologies. Very early on, OPPO recognized consumer challenges, and developed fast charging technologies, with the first VOOC flash charge in 2014.
How does the mini SuperVOOC work?
Traditional chargers typically rely on built-in electrolytic capacitors to achieve stable power output. For the 50W mini SuperVOOC charger, OPPO designed a revolutionary architecture and reduced the size of the components that take up the most space by using a new topological design. This provides a highly efficient power conversion by removing the conventional electrolytic capacitor. They then introduced an industry first technology – Pulse Charging.  Pulse charging uses aviation-grade high power clamping diodes and gallium nitride (GaN) (GaN) high frequency switching power supply technology, to achieve miniaturization of high-power chargers.
In comparison to traditional charging techniques, pulse charging comes with short charging intervals. While actively charging, the SuperVOOC mini deploys a stronger current and conserves energy by eliminating polarization while inactive. This results in less energy dispersion and better temperature control. The GaN reduces the single energy storage requirement of the transformer, thus reducing the size of the transformer. OPPO's self-developed Active Clamp Flyback (ACF) control architecture helps in realizing zero voltage (ZVS) and zero current (ZCS) switching and switching loss is infinitely close to zero. As a consequence, consumers are able to enjoy significantly swifter, smoother, and less heat-building flash charge.
In Closing
The pandemic has underlined the importance of robust and ubiquitous connectivity. Whether it be work-from-home, learn-from-home, or unwind-at-home, smartphones have been key life enablers.
As we move ahead in a 5G-led post-virus era, and to a new better normal, innovations such as the mini SuperVOOC charger will be key for consumers who are always on-the-go. The SuperVOOC mini eliminates the need for heavy battery pack chargers, and improves upon consumer experience. It alleviates or eliminates a major consumer concern around smartphone battery life. And, in doing so, the mini charger helps consumers carry on with what is key for them.