Xiaomi, the No.1 smartphone brand in India with 26% market share in Q3 2019, is forging ahead with its diversification moves towards services, with a new offering, named Mi Credit, launched earlier this week that aims at simplifying access to credit for the youth. The new offering follows on the heels of the Mi Pay, a uPI-based payment app available on Xiaomi smartphones, and has >20M registered users.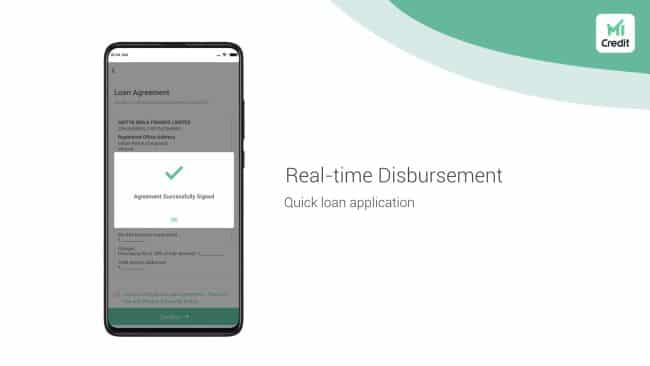 It is interesting to note that Xiaomi has rolled out the application across smartphones running Android-based MIUI OS, as well as on Google Play Store for non-Xiaomi users.
First, here is the background.
The Mi Credit from Xiaomi is a curated marketplace that offers users credit between Rs 5,000 and Rs 100,000 at nominal interest rates. Prior to its India launch, Mi Credit was available only in China.
In 2018, Xiaomi had launched a pilot credit service in India, in partnership with KreditBee that offered personal loans from Rs. 1,000 up to Rs. 100,000. The new, revamped Mi Credit has seen the partner ecosystem develop further, with Bangalore-based ZestMoney, CreditVidya, Money View, Aditya Birla Finance Limited and EarlySalary.  As per Xiaomi, the service is currently available in >10 states serving more than 1500 PIN codes, and by end FY2019, aims to cover >19000 PIN codes.
While Xiaomi's new offering makes for an exciting value proposition for millennials, how will it fare? I foresee two key challenges that Xiaomi would need to address proactively for its new offering to uptake in India.
Data Privacy and Security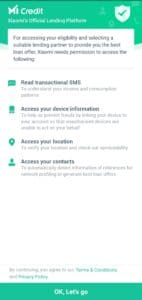 Data Privacy is a theme high on the agenda, with increasing consumer concerns around how their data is handled. Facebook has been at the receiving end, and is looking to amend the way they handle data. Same is the case with Google. For using the app, users would need to grant access to the Mi Credit app to access their device-related information, access contacts, read SMSes, and call logs to look for transactional information and some other details to assess their credit worthiness.
On its part, Xiaomi has signed data privacy agreements with its current partners to secure consumer data, and with all user data stored securely in India via AWS Cloud.
The other, seemingly insignificant, yet critical challenge, pertains to Mi Credit adoption on non-Xiaomi devices.
Strong Brand Bias
Indian consumers have an inherent brand bias, or in other words, brand loyalty. As a mass market brand, Xiaomi has been successful in garnering its own loyal user base, with its affordable value propositions. With the Mi Credit, Xiaomi has embarked on going beyond this base, and spreading the net across the Android devices ecosystem. While loyal Xiaomi users would be confident about going ahead with Mi Credit, does the Xiaomi catchment area be successful with non-Xiaomi users. Would a OnePlus or a Samsung user be interested in downloading Mi Credit, and avail a loan? True that, Mi Credit offers convenience and hassle-free access via credit worthy partners, and could be easily identified amongst all the lending apps on Google Play Store. It would be interesting to see if brand bias affects consumer preferences when it comes to using the new service.
As such, Xiaomi will have to actively focus on its core messaging, and communicate its value proposition as a 'fintech company' to overcome consumer resistance, and combat privacy-related issues. It would need to work on its go-to-market messaging and communication to actively communicate with its intended target audience.