I have been on the Clubhouse App since late January, listening mostly to the daily, The Good Time Show, hosted by the husband-and-wife team of Sriram Krishnan and Aarthi Ramamurthy. In particular, just like anyone out there, after much striving, I was able to dive-in into the record-breaking discussion involving Elon Musk and (the rather surprise appearance!) of Robinhood chief executive Vlad Tenev. Elon's debut on Clubhouse meant that the cap of 5,000 concurrent listeners on Clubhouse was instantly reached. Soon enough, many overflow rooms broadcasting the conversation were the only recourse for one to listen-in.
Clubhouse App's Elon moment was a definitive break-away moment for the app.
What the Clubhouse App is all about?
In case you are not familiar with Clubhouse app, it is an audio-only social app. It is currently limited to iOS users, on an invite-only basis. Clubhouse app consists of user-generated chat rooms, where one can drop-in, listen-in, and engage in conversations. There are rooms that are pre-scheduled, like The Good Time Show, or some that are spontaneously generated. The best part: There's something for everyone – a wide range of themes to pique one's interest. One can jump-in on the app as per their convenience through the day or evening, and engage in some banter, or listen-in.
The Social Networking Milieu
Traditionally, social networking apps have been associated with content creation and content consumption.
The rise of audio-only social networks, such as Clubhouse app, can be traced to the rising social media fatigue and, more importantly, prolonged period of pandemic induced-social isolation. For users longing for social connections and live conversations, Clubhouse provided the right dynamic and platform to engage in real-time, ephemeral audio conversations. The sense of serendipity and spontaneity on such platforms is something that traditional social networking incumbents have failed to provide.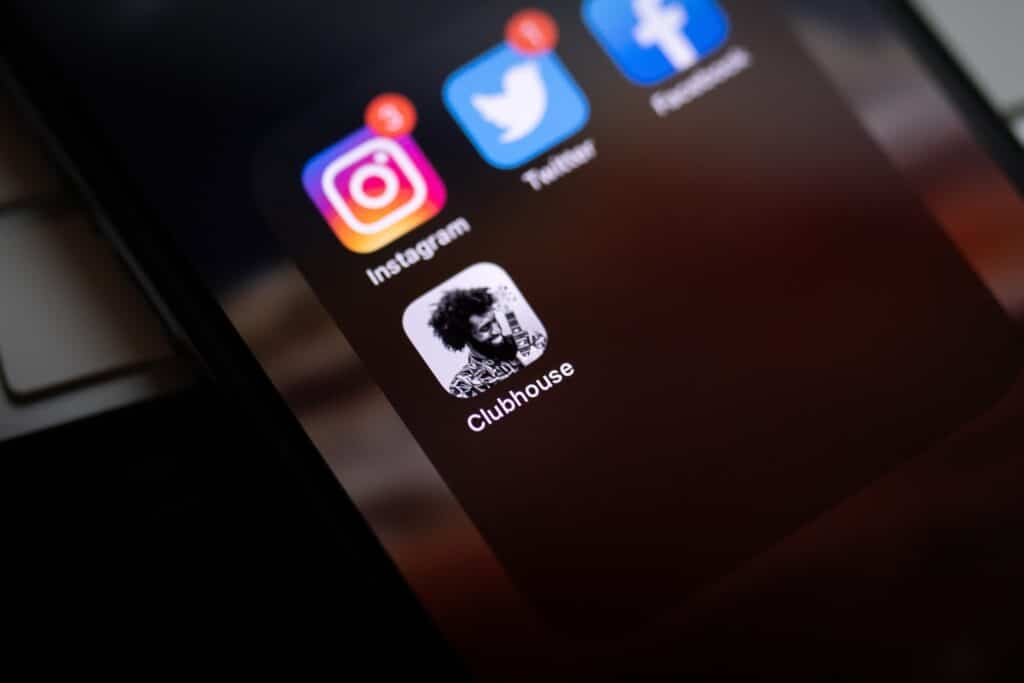 Why Clubhouse App ticks
More importantly, in the current everything-from-home context, the Clubhouse app is bound to thrive. Instead of spending hours scouring the screen for content, Clubhouse is a welcome distraction. It is interactive, enables ones to listen-in on conversations, or even participate – all in real time. All this, while being at work, while working out, while unwinding, or, while hitting the bed during late evening.
What Clubhouse app proffers is a refreshing social engagement and social experience. Unlike other incumbents, Clubhouse breaks down the walled gardens and democratizes social access. For instance, one can drop-in, talk and listen-in on conversations with celebrities in a room.
Beyond the Beta
The Clubhouse app is still in its infancy. It has a clear focus on a niche early tech adopter audience around the world, and in India.
Just like other social platforms prior to it, including the likes of Snapchat and Instagram, Clubhouse has focused on an iOS-only approach in its beta phase. This is presumably to retain a consistent audio quality in controlled hardware conditions, whether it be on the Apple iPhone or through the Apple AirPods.
The app has benefited from the exclusivity that it pro-offers. The app benefits from, what Andrew Chen describes as its 'viral loops' involving "the steps a user goes through between entering the site to inviting the next set of new users."
Sizing up the Competition
There are talks of an Android-version of Clubhouse debuting soon. If Clubhouse were made open to the public at large, it could expand the App's reach. Yet, it could also lead to audio experiences being determined by the type of Android phones one are on. In addition, the sense of exclusivity would be lost as well.
To queer the pitch further for Clubhouse, Twitter is already testing Twitter Spaces, its own audio-only social network that resides within the Twitter app. On the other hand, Discord, a gaming-centric audio platform pivoted this year to being an audio platform for all. It is already in the top 20 ranked apps on the Apple App Store, just behind Clubhouse.
So, it's a big question: Should Clubhouse app keep expanding, or should it focus on user stickiness and retention?
With the rise of audio-first social apps, we are now potentially looking at the start of the next frontier for social networking: building communities that engage and deliberate around content of shared interests, bereft of distractions. As Clubhouse communities grow, it could be a major force to reckon with, if it is able to achieve user retention and stickiness. Then, it would be able to be much more than just a pandemic fad.
What about the future?
I believe as the Clubhouse app grows, new audio-centric innovations will arise that will change the way we interact with content.
Going forward, I believe the opportunity exists for building live, hyperlocal audio/video-only apps. However, their success will be determinant on the kind of consumer experience they are able to impart – including the hardware and software experience.
Social audio-centric apps are here to stay. That said, while early users of Clubhouse app continue to mould the app, the contours of an audio-led social future is yet to be ascertained.
We will definitely w̶a̶t̶c̶h̶ listen.